VR Japan — Small selection of well-polished locations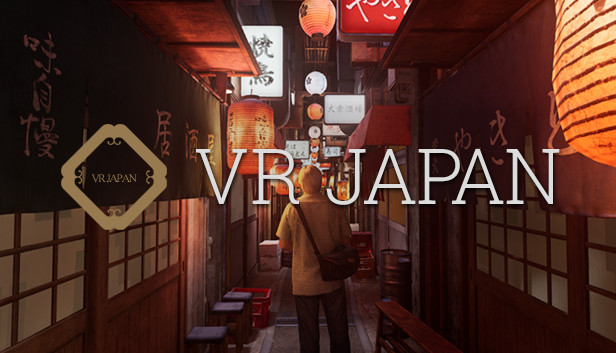 Immerse yourself in the world of Japanese space in VR for about 3 minutes. This is a doorway connecting familiar Japanese scenery (alley, subway corridor, Japanese-style room, and temple).

From the product description
About the Experience
Sometimes simple is better. Such is the case with VR Japan. This charming title offers four locations to visit around Japan. Though the description only promises three minutes of entertainment, you could easily get double that or more! It really depends on how you explore settings like this.
This title is less like Blueplanet VR and BRINK Traveler than it is like Wakamarina Valley, NZ. Instead of being a collection of real-world locations, it seems to be environments inspired by real-world places. The effect still works very well. I've been to Japan, and this definitely captures the feeling of similar places I saw there.
The four locations provide a good range of traditional Japanese places. There are connections between them via hallways or doorways, or you can jump to a scene from a popup menu. Once you're in a place, you just walk around. You could take a seat in the real world and just be present if you want a change of scenery. It's that simple "holodeck" experience of just being transported somewhere else.
Graphics and Sound
Though there may be some pure photogrammetric elements (completely captured with a camera), it seems like most of these scenes are assembled as a blend of real-world and artistically created 3d assets. It's very well done though. It feels very real in some areas, especially the temple and the subway. The subway signs might actually be real. I suspect some of the statues could be too.
The developer also does a great job with day and night modes. The shadows feel right, and it's somehow more than just dimming the lights. It's not uncommon to see this in titles like this, but I wish all of them would do it. It's all part of making it your reality where you're in control.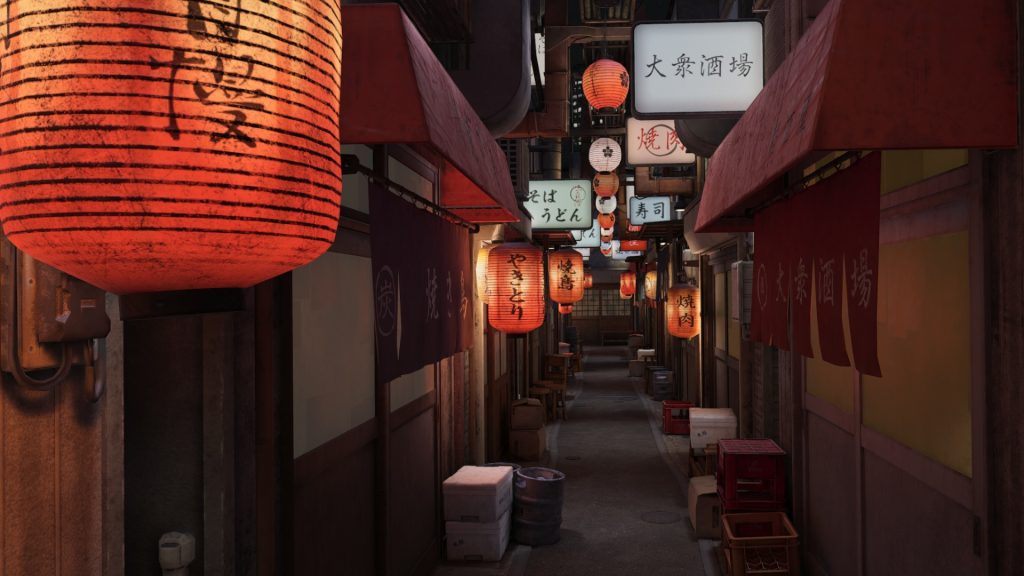 There's no movement. No birds fly by, no cats walk by. There aren't any people, and not even the cloth ripples. It's a very static environment. I understand that adding people is difficult, and often it detracts since they won't look real, but it's nice to see a scene with more life to it. It really feels like walking around a diorama as it is.
Information Content
This isn't educational in any way. It would be nice to have some information cards providing some context about the areas. Perhaps being able to toggle translations of the Japanese text or explaining the significance of specific items or rooms. None of that would be very difficult to add, but was either overlooked or skipped.
Navigation and Interactivity
Navigation works well. You can choose between smooth movement or teleport, and smooth or snap rotation. Every app needs to provide these options! I'm very sensitive to smooth movement even after many hours of VR so forcing me to use smooth movement means I won't be spending much time in an experience.
As far as interactivity, as it says in the description, there isn't any! You can't open things, or turn things on or off, pick things up, or even cause cloth to wave. Not that there needs to be a lot to interact with, but it does add to the fun.
You also have a choice of background music. This is mostly unobtrusive, and it didn't stand out to me much at all. If it bothers you, you can just disable it.
One of my favorite aspects of this app is the "hall of miniatures." I say that since there's no name for it in the app, and it's not even mentioned in the Steam listing. You enter a room with all four locations laid out in miniature. It's so cool! You can just walk up to them and get a close look. I mentioned a diorama effect before, but in this setting it's quite appropriate. I really liked being able to see everything at once.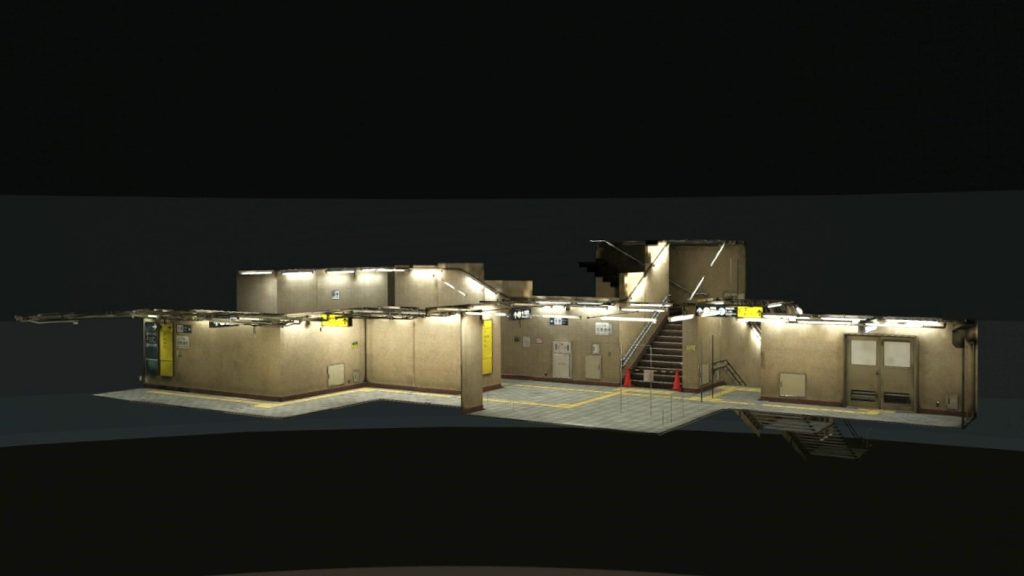 I've always been a fan of miniatures, so seeing realistic settings like this at shoebox scale is a lot of fun. I'm also a big fan of A Shopping Trip to Eklan Tor which isn't really a game, although there are challenges to uncover. Eklan Tor is more of a hidden object game where everything is in miniature and little animated people are going about their lives. Not the kind of app we typically cover on VR Voyaging, but possibly of interest if you enjoy small things too!
Updates and Support
I don't believe the developer has any plans to continue development of this app which is a shame. It hasn't seen an update since soon after its release. I'd love to see them continue to add scenes and perhaps some interactivity.
Summary
All in all, it's a nice experience. I probably spent around 30 minutes in it. Definitely more than the three promised in the description! That said, the price is pretty steep and could definitely use some new features. I think they need to either lower the price or start adding more features. As it is, I would only recommend buying it at a good discount.
Pros
Very nicely done environments
Nice to have locomotion settings
The miniatures should be standard in experiences like these!
Cons
Very dead environments with no movement or interaction
No context or information accompanying what you see
Too expensive for what it is
Disclosure: Product received for free
Details
Rating:
Release date:
January 10, 2021
Supported headset(s):
Windows Mixed Reality
Oculus Rift
Oculus Quest 2+Link (running on PC)
HTC Vive
Valve Index
Number of locations:
4
Installation size:
4GB
Language(s):
English, Japanese
Official site
Developer:
Kraftmaru
Publisher:
Kraftmaru
Player mode(s):
Sitting, Standing, Roomscale
Where to get it: