'Wakamarina Valley, NZ' review – Explore New Zealand in VR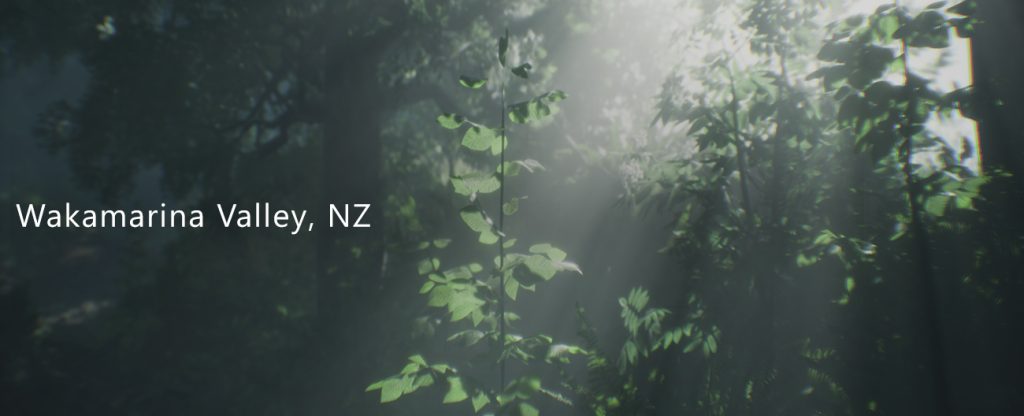 New Zealand is more than just the land of hobbits. There's so much beautiful scenery to be found, but this is the first VR experience I've come across focused on the country. I went to Google Maps to try to find Wakamarina Valley, but it's not a specific named place. From what I can tell, this experience focuses on the area along the Wakamarina River near Marlborough. Read on to learn more about this pleasant stroll through the woods by a river.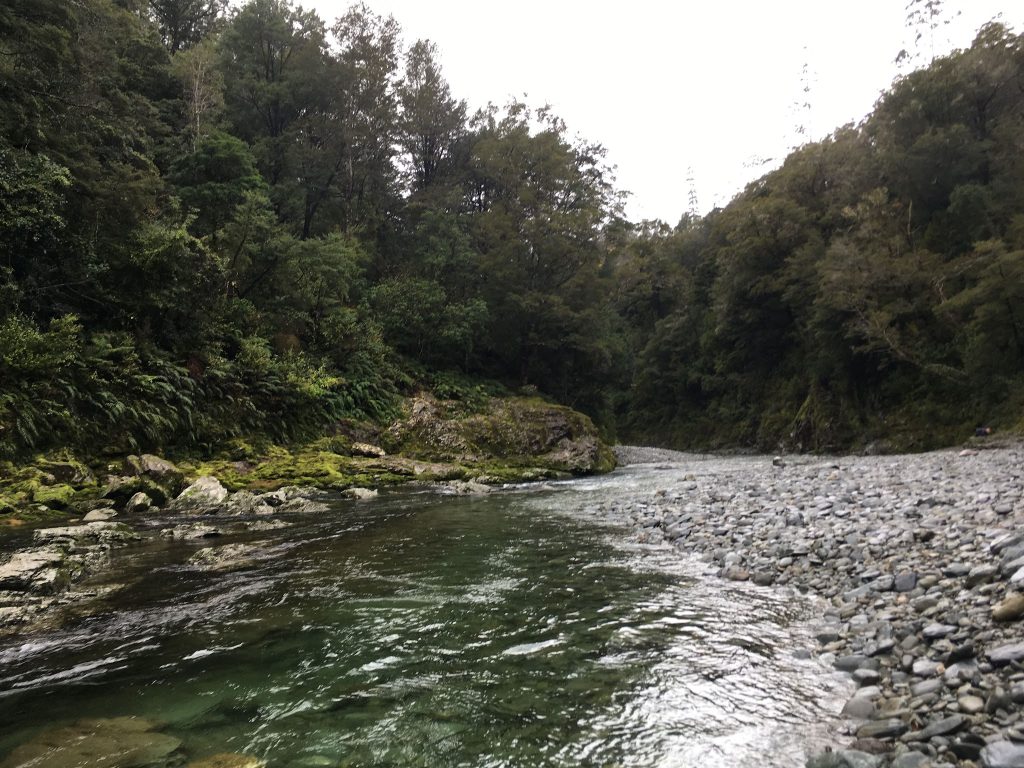 About the Experience
To start with, I'll introduce Matt Newell, who creates experiences under the name "caves rd interactive." He's released four titles, which are all well-done photorealistic recreations of real areas.
Here are Steam links to all of his titles so far:
You can download the titles for free if you just want to explore the scenery on your desktop. For a few dollars, you can upgrade to the VR version.
One thing that I love about these VR titles is that they are specifically tailored for several types of headsets. Many titles support the SteamVR platform, but don't go the extra mile to ensure a good experience across different headsets. Wakamarina Valley, New Zealand explicitly supports Valve Index, Oculus Rift, HTC Vive, and Windows Mixed Reality. I really wish more titles would put in this effort.
The main attraction of this experience is wandering through the peaceful natural area. If you like, you can listen to a chill streaming soundtrack. There are also camera mechanics and some photo-based challenges.
Graphics
Graphics are very good, with great attention to detail throughout. The grass sways, birds chirp, and water flows past you. Since the developer digitally sculpted the scene instead of capturing it with photogrammetry, the scene lacks certain details. Even from a distance, the elements look handmade. On the other hand, you don't end up with the visual glitches that can occur with photogrammetry (such as holes in objects or floating elements).
It's clear that a lot of hard work has gone into this experience. It's amazing that the experience is a solo effort. Matt says that he uses plenty of reference photos to guide his process, and it shows.
Since rendering stereo views requires high-end graphics hardware, the experience is scaled down slightly in VR. For even higher graphics quality, try the free desktop version.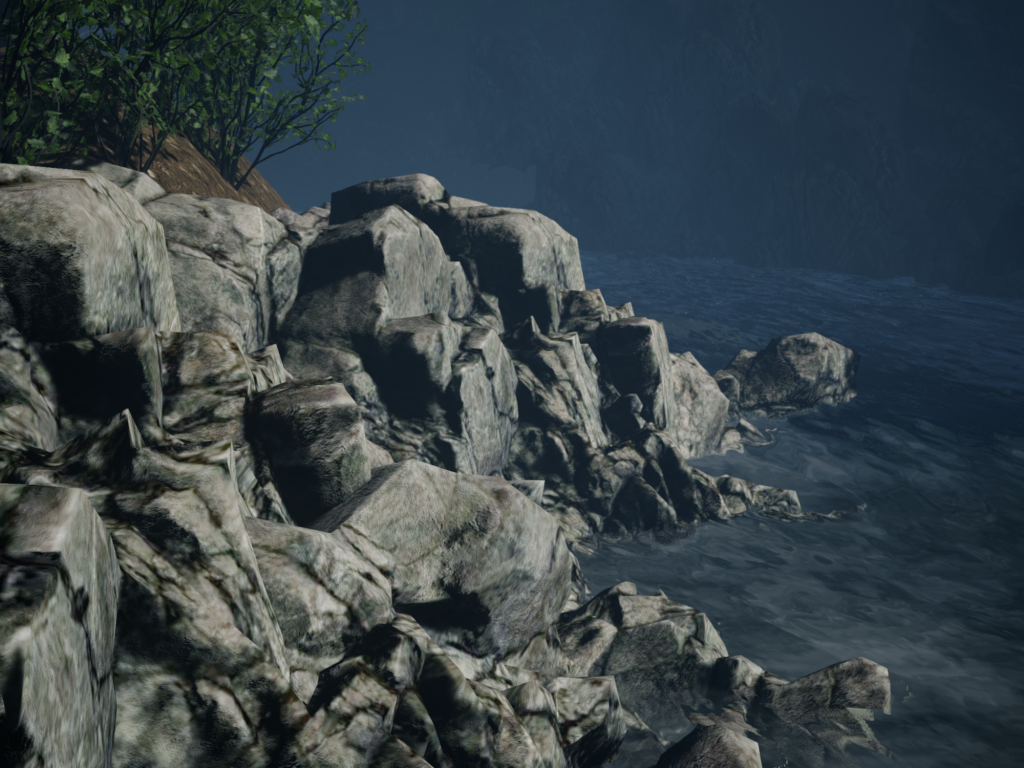 Information
This title doesn't have much information content. The product description states that the experience is "set in the idyllic forested landscape of the Wakamarina Valley, located near Queen Charlotte Sound on New Zealand's South Island." That's about it!
It would be nice to have some facts about the area integrated into the experience. The lack of information isn't really a problem, though. This experience just gives you a nice spot to wander around in, and that's OK.
Interactivity
This experience functions mostly as a walking simulator. There are no elements to pick up or interact with.
You do have a camera, though, which adds some fun. You can take pictures by bringing the virtual camera up to your face to look through the viewfinder. You can also take pictures using a gesture involving holding out your controllers, but I found that a bit cumbersome.
There's also a message board that looks like it would belong in a public forest (at least in the US). The board has a few photos on it, which I believe represent challenges to photograph.
Finally, you can switch music tracks (which stream from Soundcloud) and change your settings from within the experience. Settings include graphics quality, music, and managing favorite spots around the experience. Setting favorite spots allows you to travel quickly between them.
Future Potential
This experience has been updated in the past, but based on comments from the developer, it's probably finished now. The earlier updates were related to content and quality improvements, but as a solo developer he's moved on to newer projects (all worth checking out!).
Fortunately, I don't think this experience needs any more features, though graphics and performance improvements are always welcome.
Summary
Pros
Large, realistic area to walk around in
Moving water and birds provide a relaxing environment
Good compatibility across headsets
Cons
Quality isn't quite as good in VR as desktop (depending on your setup)
Details don't hold up to close scrutiny
It's a bit dark in the woods
In summary, I enjoyed this experience a lot. Upgrading from the 2D desktop view to the VR view only costs a few dollars, and it's nice to directly support a creator who clearly takes great pride in his work. Not enough experiences allow you to just wander around real-world locations. I highly recommend this one.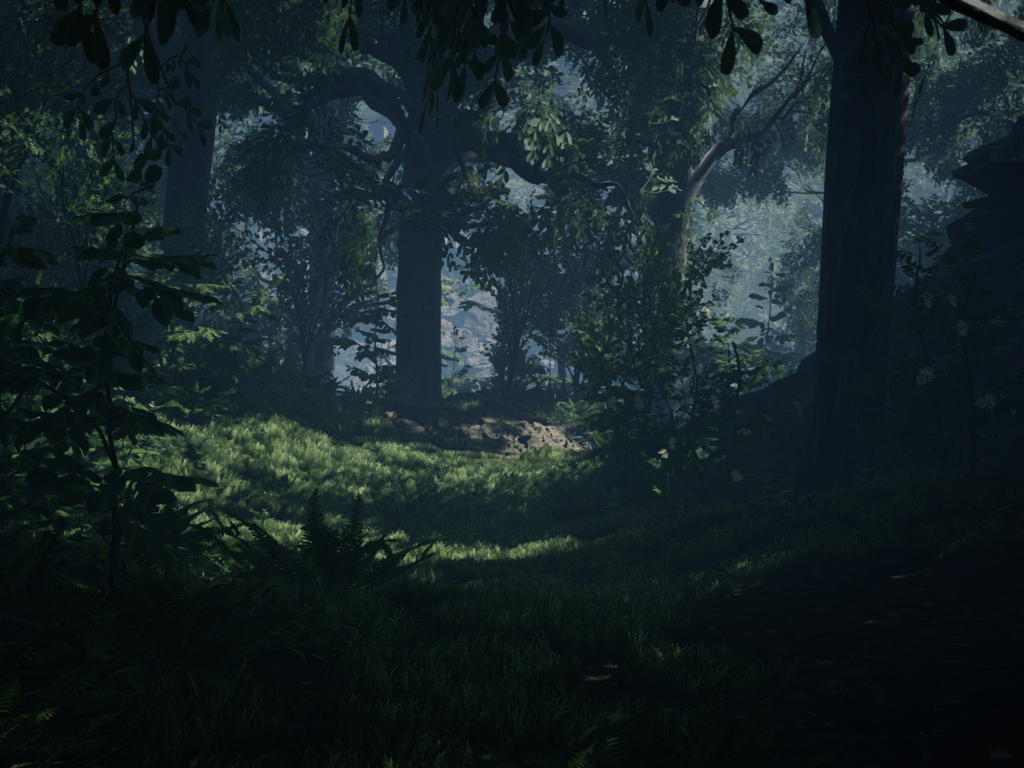 Details
Rating:
Release date:
May 11, 2020
Number of locations:
1
Installation size:
2GB
Official Site:
Developer:
Matt Newell
Publisher:
Supported headset(s):
Language(s):
Player mode(s):
Where to get it: