A museum in Madrid, a back alley from Tokyo, a famous street in Havana… You will enjoy the real approach of traveling in VR. Discover amazing places around the world captured in breathtaking quality through scanning methods. Be amazed by each place, walk through it, interact with the environment and immerse yourself in the ultimate VR travel experience.

From the product description
I'm always on the lookout for apps that let me visit locations and just walk around naturally. This method of visiting a spot really exemplifies what VR can do for travel. Unfortunately, it's a time-consuming process to capture locations in this manner, so it's not very common yet. More often, such apps will capture a small area and tightly restrict how far you can go. Even more commonly, experiences that you expect will allow you to explore end up being 360° pictures and videos where you can just stand in place and look around from a single point of view. These are pretty easy to make, but definitely don't provide a feeling of immersion. Apps like Brink Traveler and Blueplanet provide a variety of locations along with some information about the spots, but OtherSight takes this a bit further. Read on to see how.
About the Experience
When you initially launch OtherSight, you'll find yourself in a room with a floating menu. I'm not actually sure what this room is, although it's full of some interesting things to look at. If you move away from the menu, it disappears so you can explore. There's a circle on the floor that you can step back into when you want to see the menu again.
While looking at the room, a few of the items can be picked up and manipulated. These items will have a glowing outline when you point at them. You can examine them from different sides, but they don't have any other interactions. It's worth looking around at the eclectic collection. I call it the "curio room" and it's like you stumbled across a forgotten room in a big house.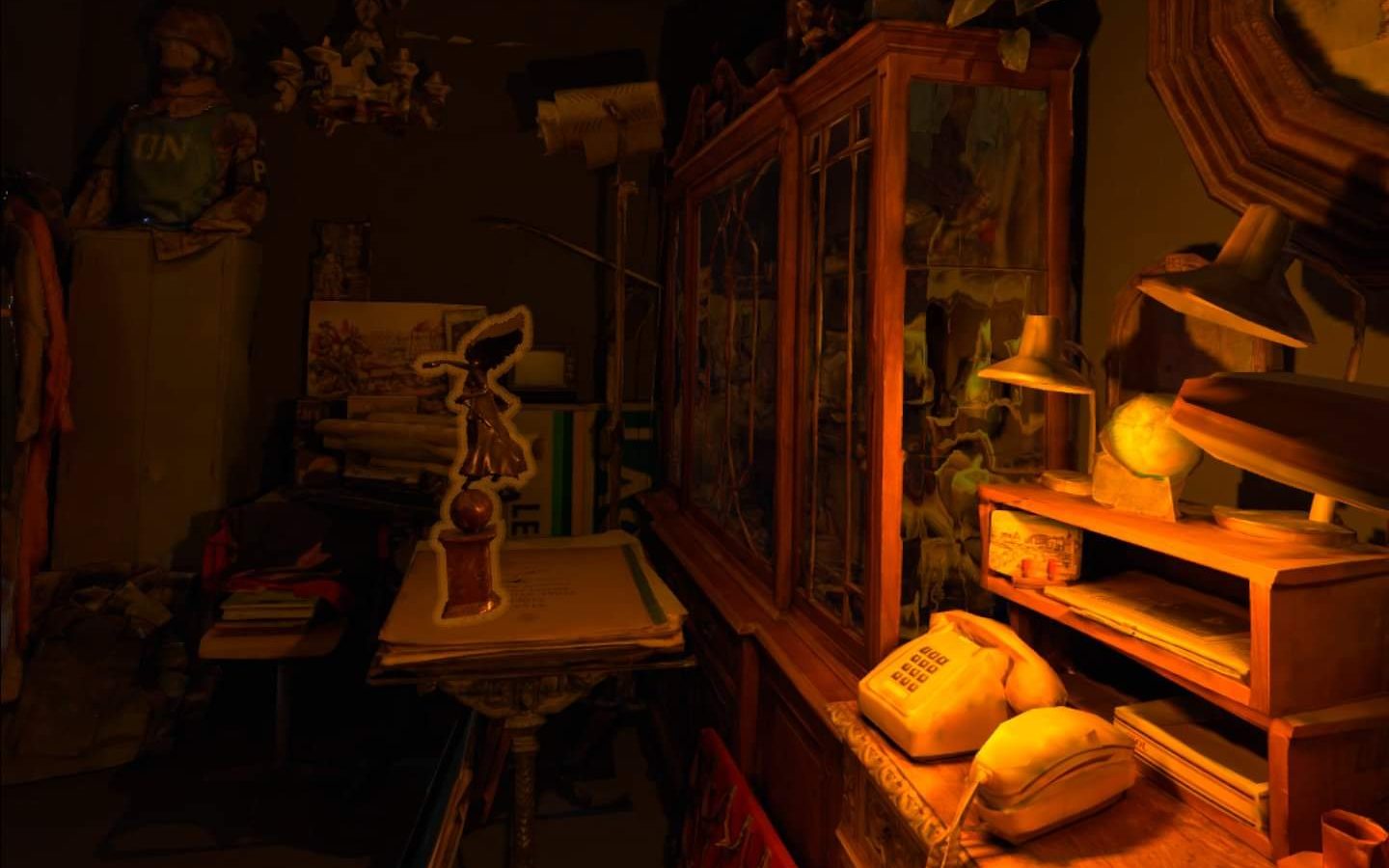 Once you're standing in the circle again with the menu in front of you, you can view a tutorial or choose which destination you'd like to visit. There's a description to the left and a few thumbnails of the location to the right. In the middle you can choose to download the location (each one is fairly large and takes at least a minute on my fast connection). You can choose from a back alley in Tokyo, Neptuno Street in Havana, the Joaquin Sorolla Museum in Madrid or Santes Creus Monastery in Catalonia, Spain. It's nice being able to see the thumbnails before making your choice.
Graphics and Visuals
The visual quality is great in most parts. You can walk around and see things from all angles. As always with this sort of app, though, there are limitations if you look around too closely. Since the capture process involves taking so many photos from so many angles, it's inevitable that some will be missed or not deemed worth the effort. Looking out windows or at a less accessible spot might look strange with low quality images or holes in the wrong places. Thankfully, most of the imagery looks really good, and the lower quality spots I found weren't easily noticeable.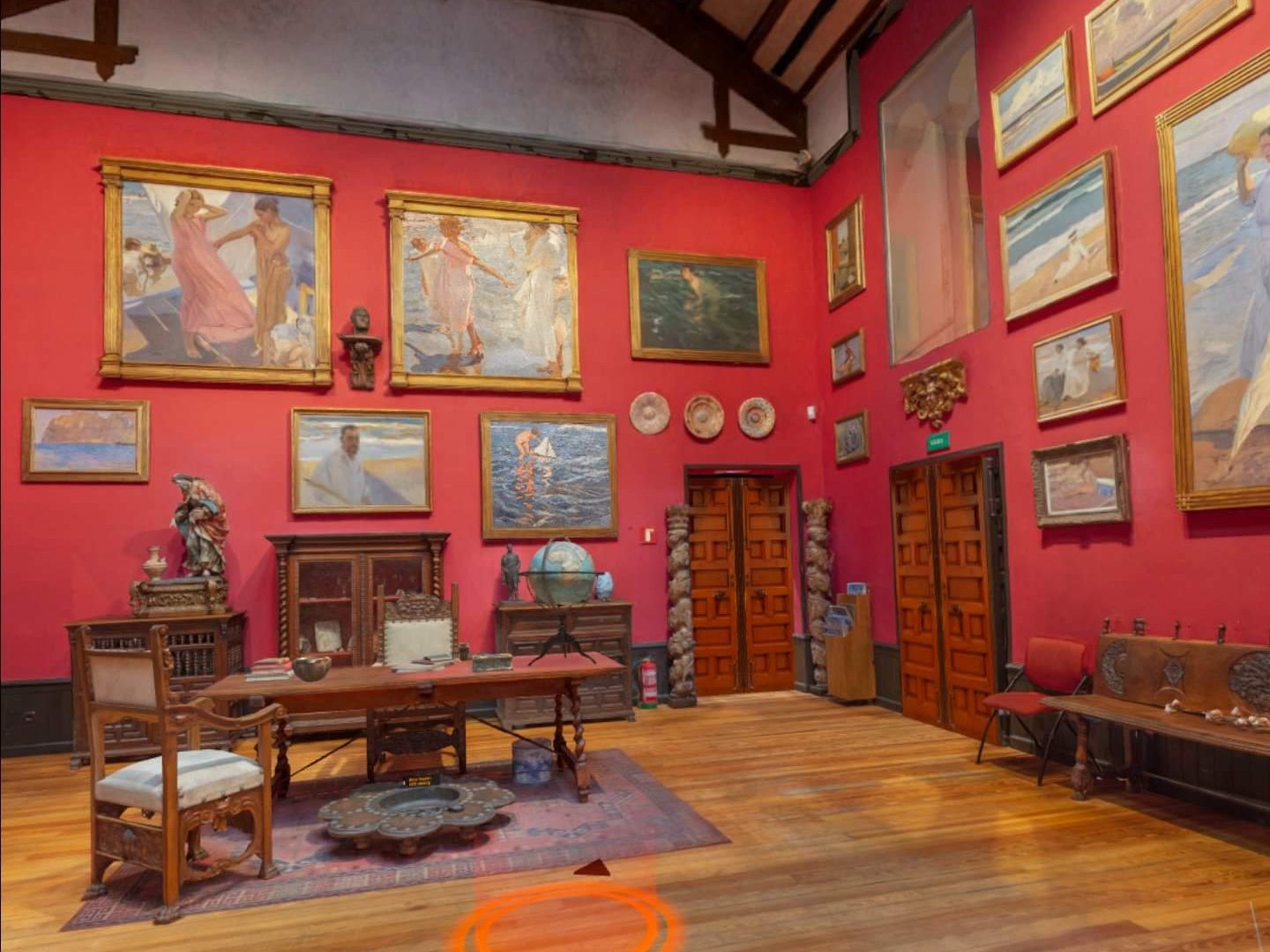 As is often the case, the interior locations looked the best. Outside areas become a bit more difficult since it's infinitely bigger with so much more to capture. There will always be angles that break the illusion if you look hard enough. As with most entertainment though, there's a sense of suspending your disbelief and accepting what's there.
Information
It's not too uncommon for these travel experiences to include text-based information about locations, sometimes augmented with voiceover narration. What is much less common is actually having visible tour guides in the scene with you. This is the approach taken in OtherSight and I think they did a great job with it. It helps add to the immersion and looks very professional.
Every area has a number of colored rings on the ground to stand on if you want to trigger the guide. Each location has a different person who is relevant to the location. In Tokyo, a woman in business attire appears ahead of you to talk about the area. She speaks in Japanese with a second voice translating to English. In Cuba, a man dressed as an auto mechanic speaks in Spanish with an English-language translation. In the church, a medieval knight talks to you, also in Spanish with a translator.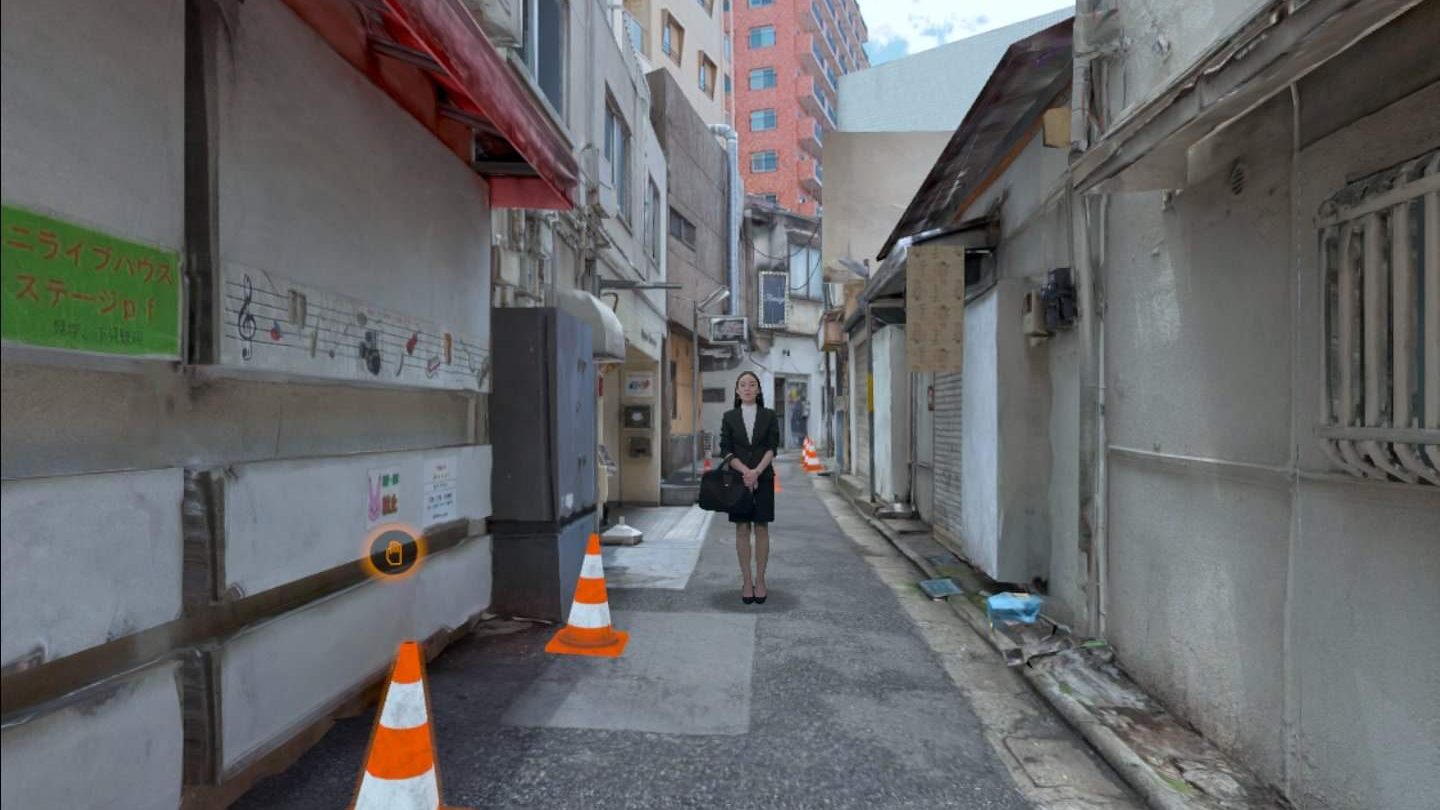 The guides aren't captured volumetrically, and if you try to approach them, they'll fade away. As a reminder, volumetric capture means you can see the person from all angles as with other 3d elements. It's very uncommon to see volumetric human captures, but I hope to see it become more common as technology progresses since it really heightens the realism.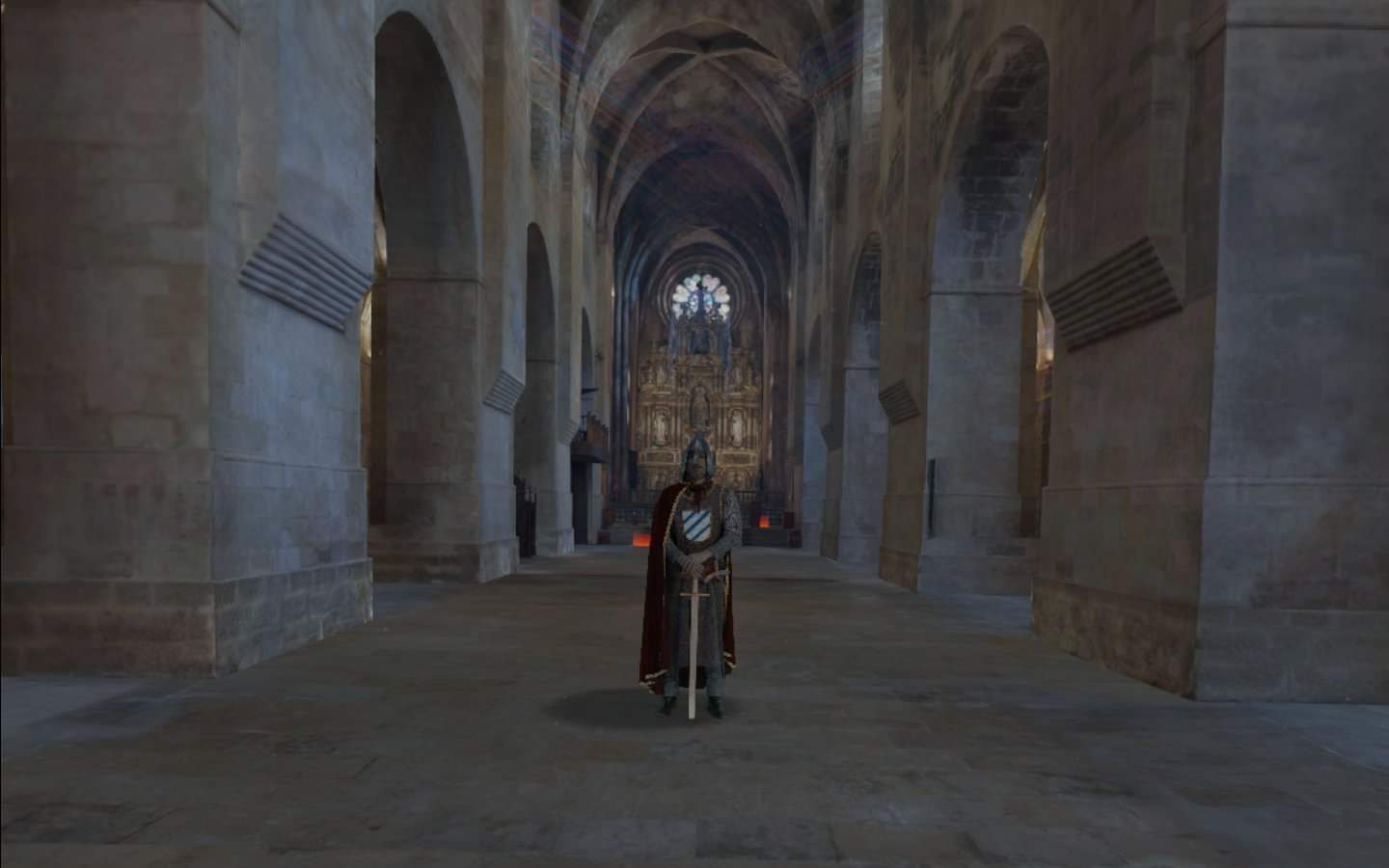 Interactivity
This is mostly a passive exploration experience, but I was happy that they made an effort to include individual items in the scenes. In the church, you learn about a sword, then you can actually examine it. In Tokyo, you can pick up traffic cones. In Havana, you can open the hoods and trunks on cars, and even hold a few tools. You can't do anything active with the items, but you can look at them from more angles, get a better sense of scale, and of course you can throw them too (though they don't go very far).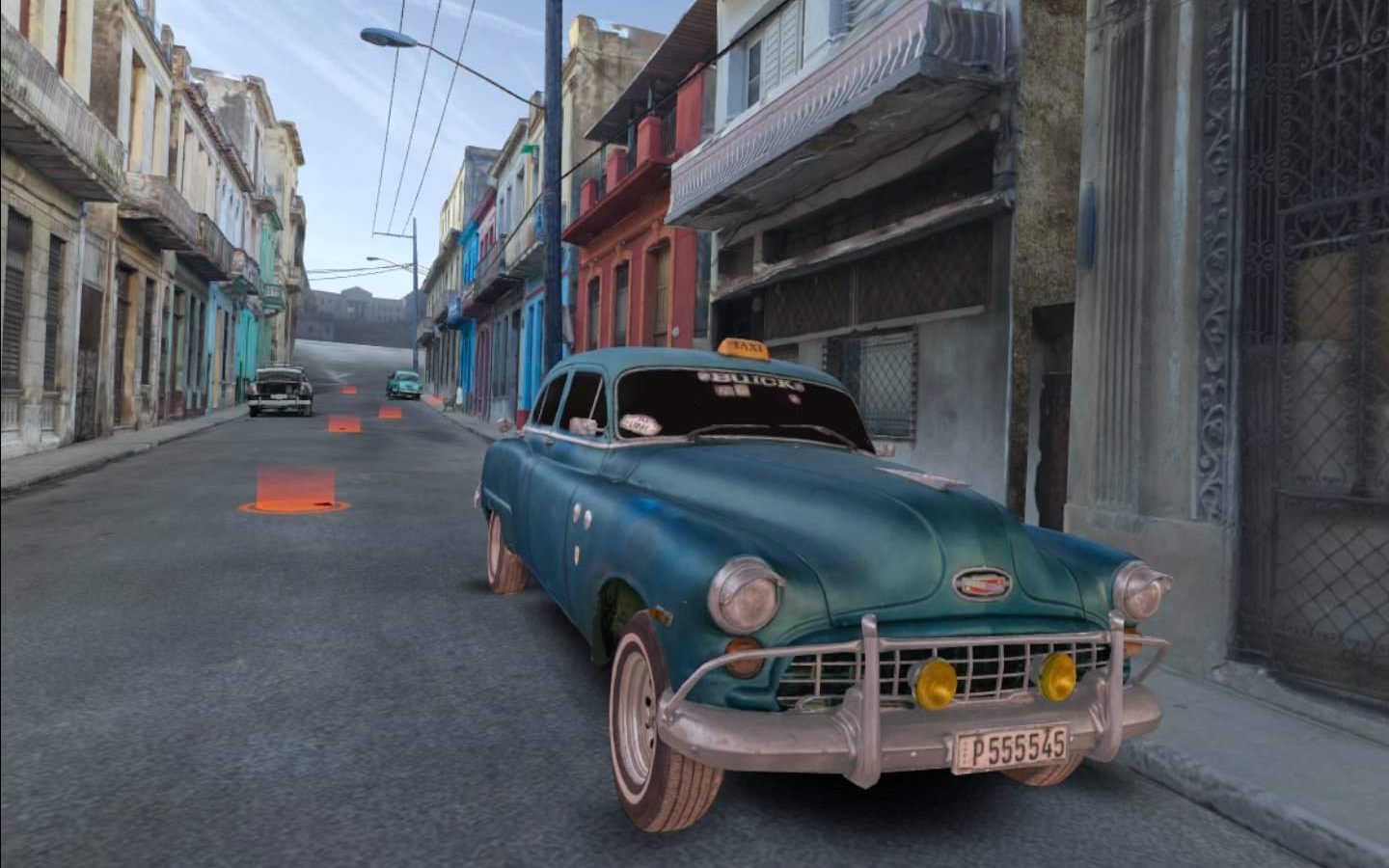 While in the rooms, you can access a menu by touching a spot on your left wrist with your right hand. I absolutely love virtual user interfaces like this that don't require me to remember which controller button to press to initiate things. You can return to the "Home" room, adjust a few settings, and even see a map of your current location including where you are standing. I really like how they did this and encourage other VR developers to design similar features.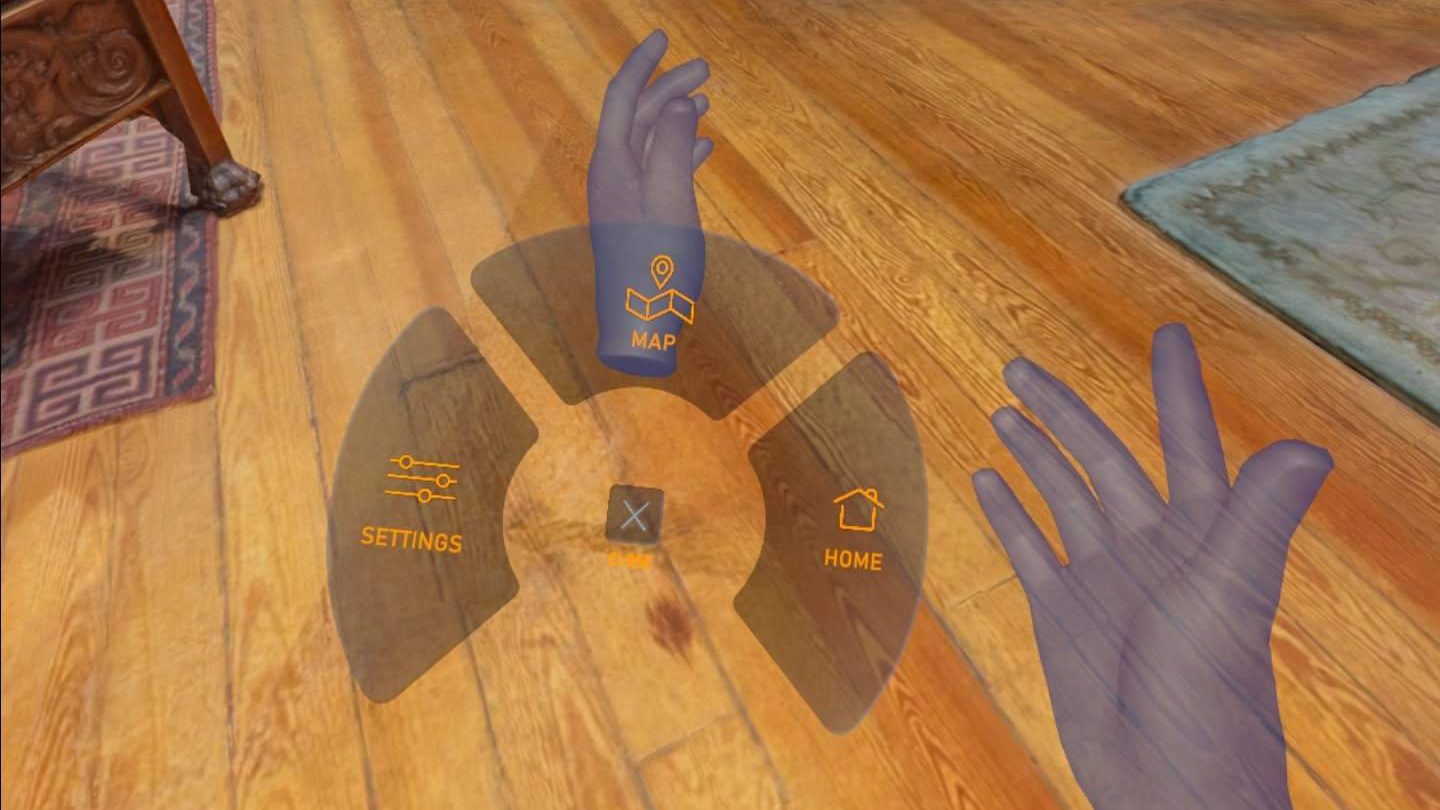 Future Potential
I have high hopes that we'll see more locations added. Even now, the product description fails to mention the church scene, so it must have been added post-initial release and hasn't been listed yet. I know the plan is to add more. As always, it's also nice to see experiences like these updated for better performance and interactivity.
Summary
Pros
High quality visuals
Interesting locations
Tour guides appear within the scene near you
Cons
Not as many scenes as similar apps
A little on the pricey side
I was excited to see this title announced and wasn't disappointed when I got to give it a try. The locations are a decent size and are detailed enough to be interesting. The tour guides add a special touch to the scenes and help you feel even more transported. There aren't as many locations as some of the competitors, yet it's priced on the higher end. If they continue to release new content, I won't have any reservations about the cost, so we'll just have to wait and see! I feel that it offers pretty good value for the money given the high-quality content, and hopefully it will only get better. Give it a try!
Disclosure: Product received for free
Quick Facts
Rating:
Pricing:
PAID
Category:
Apps and Reviews, Natural Locations
Release date:
1 Jan 2022
Number of locations:
3
Install size:
2GB
Official Site:
Developer:
Publisher:
Headset(s):
Language(s):
Play mode(s):
Where to get it:
---