VR Headset Buyer's Guide 2022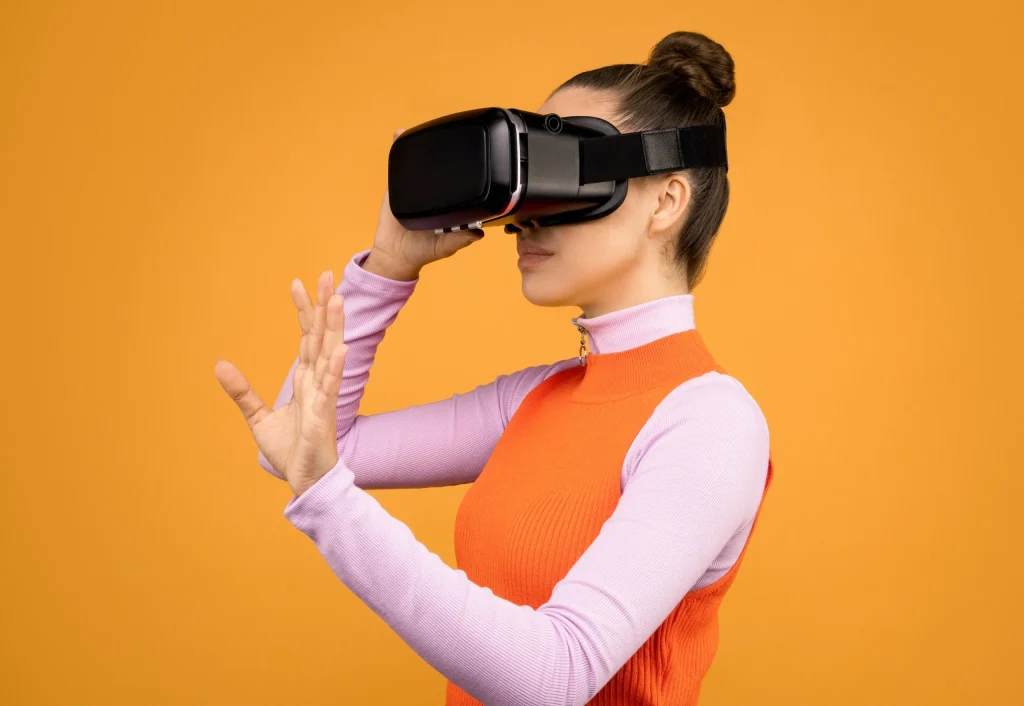 VR Headset Buyer's Guide 2022
Looking to get into virtual reality? The first step is to get a VR headset! If you search on "vr headset" online, you'll find a huge number of options, but it's not easy knowing which one to choose. At the low end, there are many poorly made devices that stretch the definition of virtual reality and certainly won't be good purchases (if it's under $50, it's just a way to strap your phone to your face). On the other end, there are quite a few contenders that will probably do the job. The decision comes down to three primary factors:
Available budget: While in general, more expensive means higher quality, you don't need to break the bank to get a good setup.
Desired quality: Headsets vary in their graphical quality, their sound fidelity, and their controller features.
Acceptable complexity: Some headsets are completely self-contained and just need power and wi-fi. Others need to be tethered (connected) to a PC and require external hardware to help with tracking.
Keep reading for more details and our recommendations for different needs.
The Basics
In case you're new to VR Voyaging, we have two guides to help you understand virtual reality better. The first thing to understand is how headsets work. Our Choosing the Best VR Hardware guide covers the terms, the features, and the good and bad things to look for when you are shopping for a headset. Hopefully this will help you to feel more confident when making a decision. It's not about choosing a specific model, but rather understanding the displays and optics, the controllers, and how headsets track your movements.
Our other guide, VR Headset Platforms, covers how different headsets support different apps. You can't just buy VR titles at Wal-Mart or Amazon, so you'll see references to Steam, Viveport, Oculus Store, and more. This guide goes over different stores and what determines which one(s) you can use for your headset.
Standalone or Tethered to a Gaming PC
Standalone headsets are easy to use but tethering to a gaming PC gives you better quality. Before going further though, what's a gaming PC? This refers to a desktop computer (sometimes a laptop), typically high-end with special hardware to render graphics at the highest quality. A gaming PC is required to use many headsets since the headset mostly acts as a head-strapped monitor with controllers while your PC does the work of running the software. If you already play games on your PC, you might already be good to go in this area. It should be pointed out that only Windows computers currently support virtual reality.
Current Options
Unless price is no object, there are just a few options to choose from when all is said and done. We'll highlight three great picks to narrow down the field. There are definitely other options that are also great choices, but a long list isn't very helpful!
Meta Quest 2: Balanced option at a great price
Budget: Low. The price is great for the value
Quality: Medium. Though on the lower end for graphical detail and processing power, it's still quite good.
Complexity: Low complexity. Easy to use out of the box
Requires gaming PC: No
Since Facebook (now Meta) bought Oculus, they produce the best standalone headset for the money. It's rarely on sale, but its normal price is a very reasonable $299 for the 128GB Meta Quest 2 (our review). This has a built-in battery like a phone which you plug into a USB cable for charging. The graphics are good, the sound is good, and the controllers and tracking are good. It's a great entry-level headset and could very well be all that you need. If you want to enter the world of VR without paying too much or complicating your life, I highly recommend the Quest 2.
Price: $299 for new (link), $249 for renewed (link)
HP Reverb G2: Excellent quality for a little more money
Budget: Mid-range, especially if refurbished/renewed
Quality: High. Very sharp graphics and excellent sound
Complexity: Medium. You'll be tethered to a gaming PC, but no other setup.
Requires gaming PC: Yes
The family of headsets that use a gaming PC without base stations are the Windows Mixed Reality platform. Base stations definitely improve tracking, but they can be a pain to setup. The HP Reverb G2 (our review) headset uses built-in cameras to track your movement. This is a lower cost solution yet still yields excellent results. Some people complain that controller tracking could be better, but not without paying for a more expensive system. If you have a gaming PC and don't want to spend too much, the Reverb G2 display quality is pretty amazing, and you won't be disappointed by the experience.
Price: $599 for new (link) $449 for renewed (link)
HTC Vive Cosmos Elite: Good headset with future potential
Budget: Higher, but under $1000
Quality: High. Great graphics and sound, although not quite as sharp as the HP Reverb G2
Complexity: Moderate-High. In addition to setting up the PC, you'll need to setup the base stations for proper tracking
Requires gaming PC: Yes
The Vive Cosmos Elite is not quite as high-end as the HP Reverb G2 in some respects, yet it's more expensive. The reason is that it's a different kind of hardware. Those base stations are required for tracking and make a big difference in accuracy. They're also expensive costing at least $200 each on their own.
A benefit of buying a headset with base stations is that you can later replace/upgrade only the headset with models like the Valve Index or the Pimax Vision 5k. You can also choose different controllers that suit you best. So even though it's more expensive to get into, you have more flexibility and there are more options for upgrading different pieces to keep your investment longer. If you have a gaming PC and aren't looking to cut corners, you'll be happy with the Vive Cosmos Elite.
Price $749 for new (link)
Conclusion
The VR Voyaging 2022 Headset Buyer's Guide tries to keep things simple. There are many options out there (the HTC Vive family alone has at least five models). Hopefully these three options take some of the stress out of the decision so you can get strapped in and exploring the universe from your headset sooner!