Choosing the best hardware for VR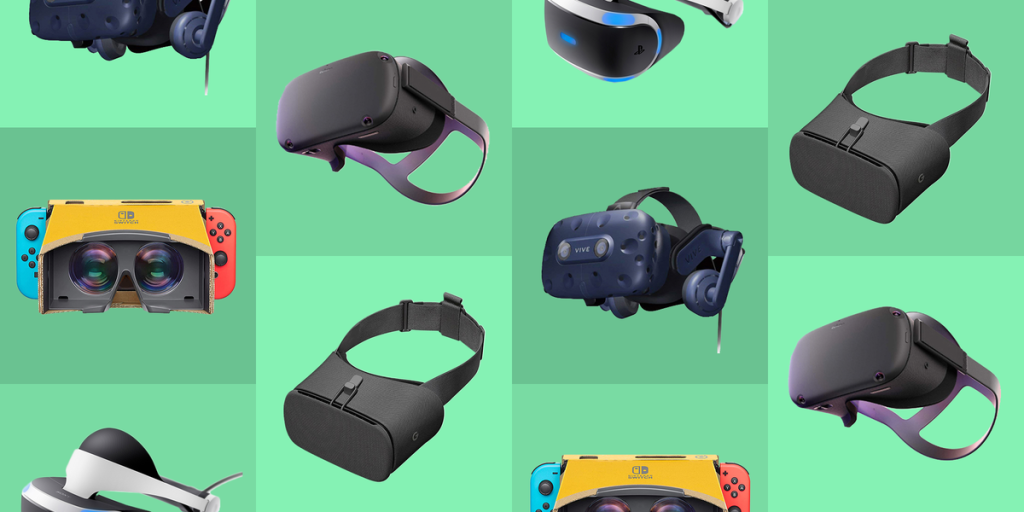 The number of headsets on the market has grown rapidly in the past decade to become truly impressive. You can find decent devices for as little as $299 or well over $1000. Your choice of headset affects the quality of your experience and the selection of apps you can install. Each brand and model of headset has different strengths and weaknesses, and it's not always clear what the trade-offs are. It can get overwhelming quickly! This blog post is here to help you understand all the terms you'll come across as you choose your headset.
Headset Visuals
Virtual reality headsets feel like heavy ski goggles that block your vision of the world and place screens in front of your eyes. Each screen shows the scene from a slightly different perspective, so your brain sees it as 3D. When you turn your head left, right, up, or down, the image on those screens change to match the new angle. This is called head tracking. Since what you see changes based on where you look, it feels like you are really there in the scene.
Field of View
Another important element of headsets is your FOV (field of view). The FOV, measured in degrees, indicates the breadth of your view. In real life, you can use your peripheral vision and move your eyes to see a broad area without moving your head. With a headset, though, you can only see what the lenses show you. The larger the FOV, the more you can see on the edges of your vision. Normal human vision has an FOV of around 220°, while most headsets only offer 100-200°.
Resolution (or Counting Pixels)
Since wearing a headset is like strapping a monitor (or two) to your head, the visual quality is very important. Computer displays are comprised of tiny dots called pixels. This is true of smartphones, monitors, and VR headset displays. The more pixels, the sharper the display. Just a few years ago, VR displays only consisted of a grid of a few hundred pixels by a few hundred pixels. Current headsets displays are grids of 1000, 2000, or more pixels. Choosing a value around 2000×2000 will provide the best quality for the money given today's options, though if you have the money, the higher the resolution the better. This measurement of the number of pixels is called resolution. Just like you want your TV to be high definition (also called HD or 1080p) or ultra-high definition (UHD or 4K), you want your VR headset to have good resolution.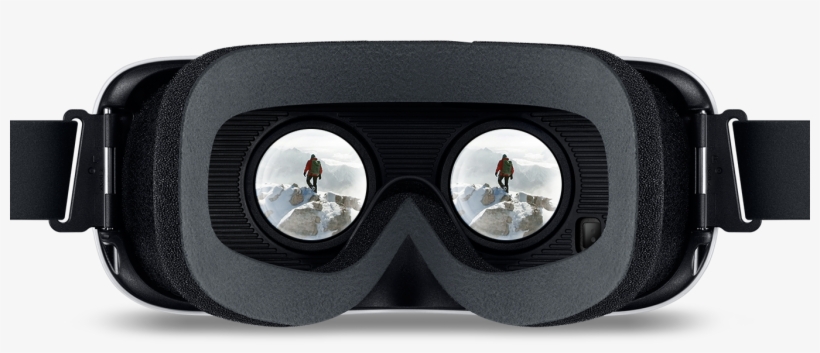 Refresh Rate (or Counting Frames)
US television is 30 frames per second, meaning that it flashes a new image 30 times every second. European TV is 25fps, and many movies are 24fps. On digital platforms, high-frame-rate media has become popular (up to 60fps TV/videos and 48fps movies). Gaming monitors usually have the highest numbers; 120-144fps isn't uncommon. Since the term "frames per second" comes from the literal count of film frames moving by, we now use the standard scientific measurement Hertz (Hz) to count how many times each second the display is updated. A 90Hz display can show 90 frames each second.
The Distance Between Your Eyes
The distance between the centers of your pupils is called your Inter-Pupillary Distance, or IPD for short. Some headsets let you adjust this distance so that your eyes line up better with the lenses. Without this adjustment, you may feel some eye strain.
Corrective Lenses
One thing to keep in mind with any headset is that if you need vision correction in real life, you'll need vision correction with VR. VR lenses are designed with the assumption that you have 20/20 vision. If you wear contacts, no worries—just keep them on. If you wear glasses, you can often wear them while wearing the headset, but there are two things to be aware of. First, the lenses you are wearing can potentially come in contact with the headset lenses and one or both could end up scratched. Second, depending on your frames, the lens housing may squish the frame against your temples.
On the subject of eyewear, there are several companies that specialize in making prescription lens inserts that lock in place over the headset lenses. These can range from around $60-$100 but are worth it to be able to just put on the headset comfortably every time. You'll need to pop them out if you share the headset with others. One such place is Hons VR, another is WIDMOvr.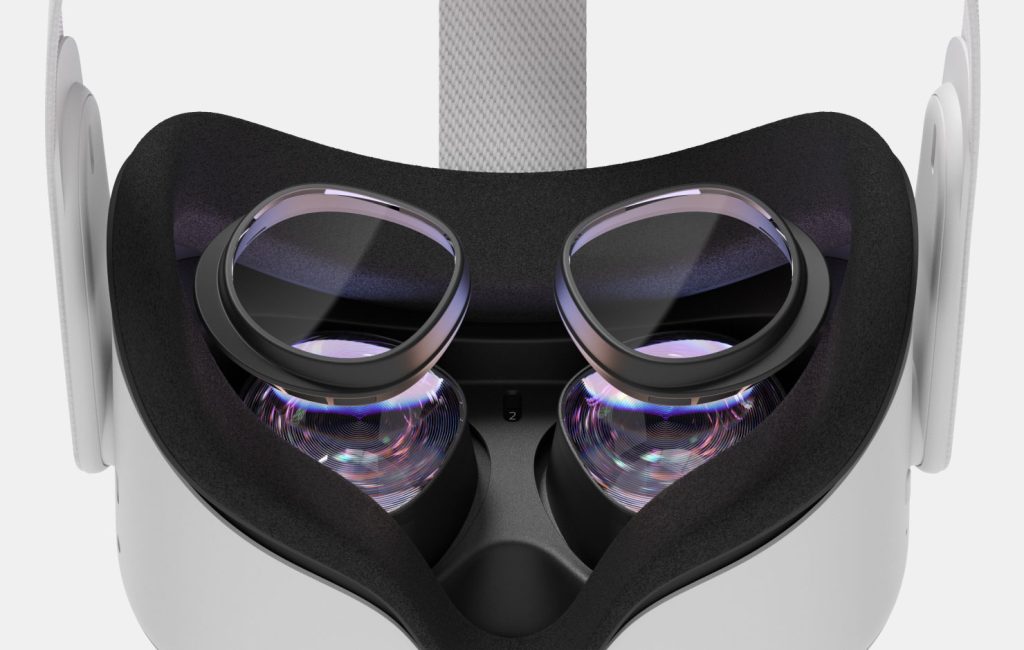 Headset Types
There are three primary types of headsets. The two most popular types are PC-based and standalone. There are also some that work with your smartphone.
PC-Based
PC-based headsets require a full computer (PC) to plug into. The Valve Index and various Windows Mixed Reality sets fall into this category. Some laptops, typically "gaming" models, are powerful enough to serve as the PC. The more affordable choice is usually a desktop computer with specialized graphics/gaming hardware. PC-based headsets usually connect to a power supply as well as your PC as you play. As shown in the below diagram, these setups might also use additional devices (which look like small speakers) mounted on walls or posts/tripods to sense your movements.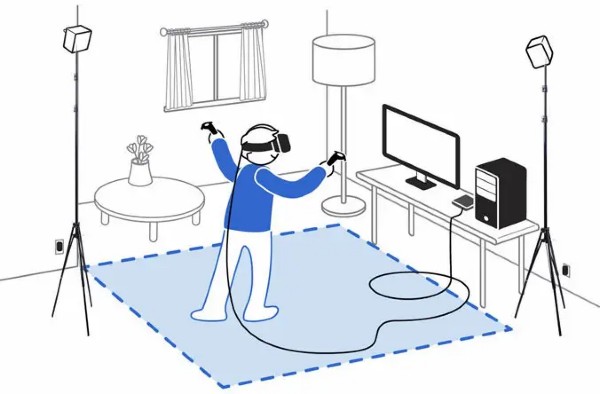 Standalone
Standalone headsets, like the Quest 2, don't need to plug into anything (except for power during occasional charging). A standalone headset is extra-portable, making it really easy to just take it out of the box and start using it. Unlike with a PC-based headset, there's no need to install special software on powerful additional hardware. While PC-based headsets tend to be more powerful for the price, they are also more expensive and complicated. For most VR experiences, a standalone headset will be fine.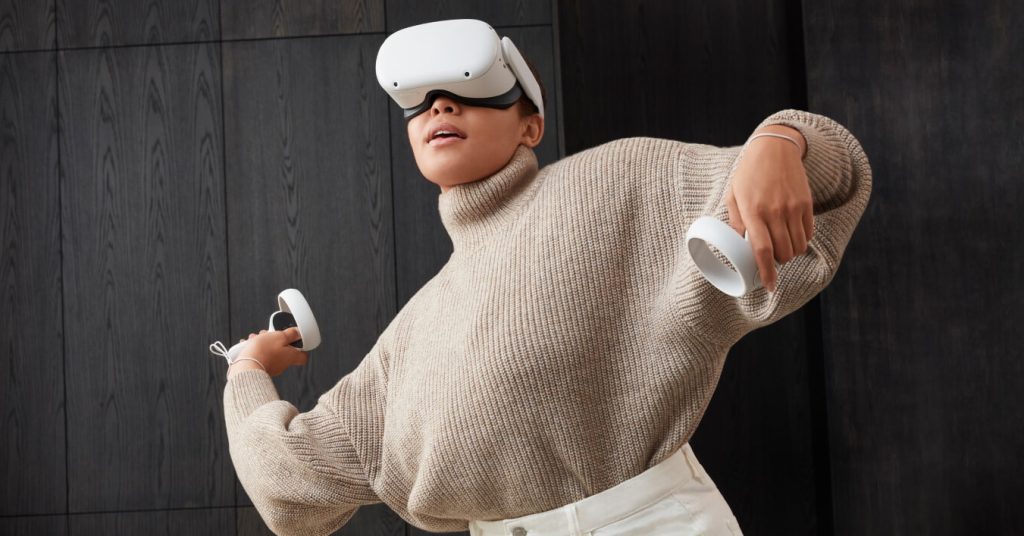 Smartphone headsets
Around 2015, Google announced a clever idea called Cardboard that would allow you to use any Android phone as a VR headset. Cardboard simply held the phone in front of your face and used lenses so you could focus on the screen. The magic was that Google used the sensors from the phone to detect which way you were looking to provide simple head tracking. The quality was never great since it doesn't support body movement (just head movement) but it was cheap and could be fun.
They're very cheap though since they use your smartphone screen, sensors, and processor to do all the work. You open the front of the headset, clip your phone inside, close it, and strap the headset to your head as usual. Smartphone headsets are the cheapest, but they are low-quality and offer a very limited selection of software. They're mostly good for watching 360° videos. You might enjoy using a smartphone headset to try out VR, but you'll likely be left wanting more.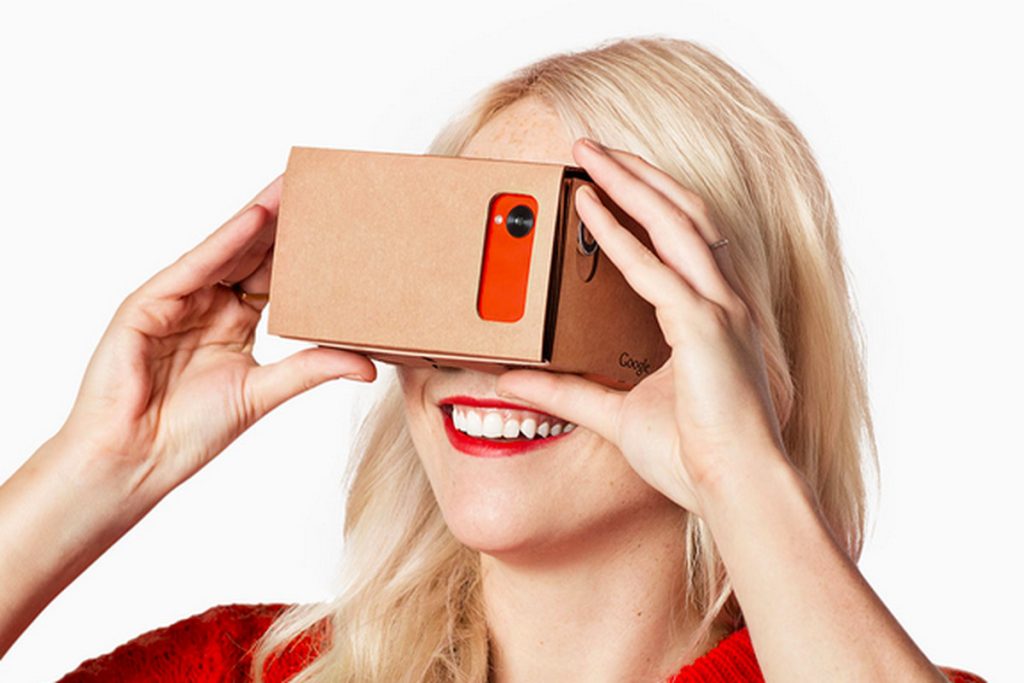 Sound
Audio is a very important aspect of virtual reality. In real life, sounds come from different directions. When you turn your head, sounds hit your ears at different angles. When good-quality speakers mimic these features of the real world, you'll feel more immersed.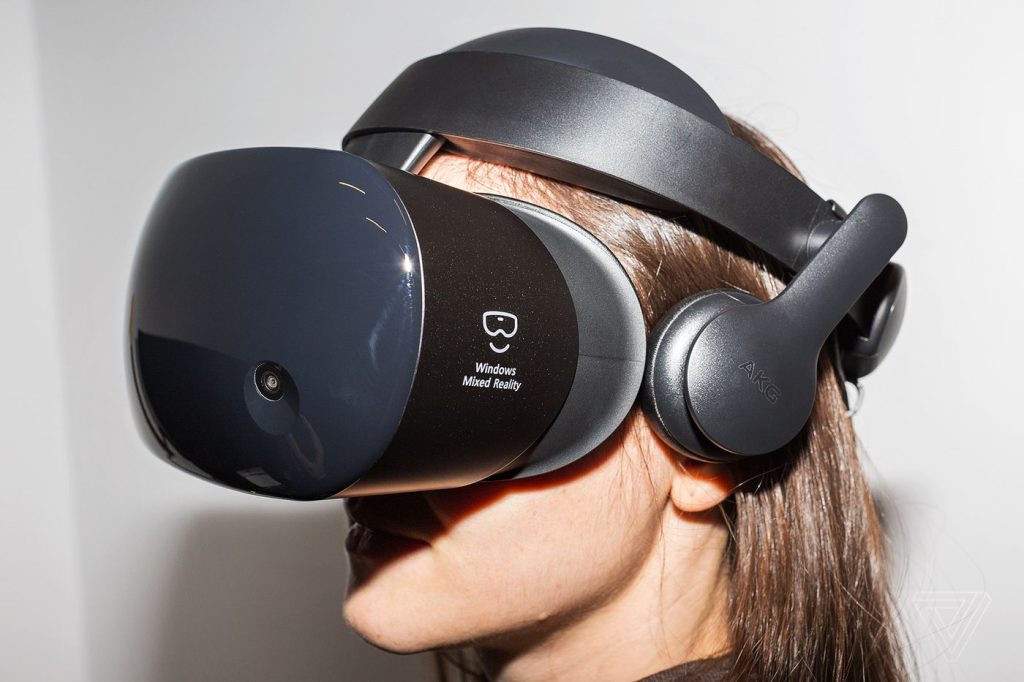 Most headsets have built-in speakers to keep things simple, but some require you to wear a separate pair of headphones to hear the sound. You might think your regular computer speakers would be fine, but it's critical for immersion that the sounds come from the right direction as you turn your head. The headset makes sure that sounds match up with what you see. When speakers are included, they are calibrated for the best overall fit and sound, while headphones or earbuds might not fit comfortably while wearing the headset.
Comfort and weight
Headsets feel as clunky as they look. They strap around and on top of your head and jut out several inches. Amazingly, they aren't as uncomfortable as you'd guess, since manufacturers balance the weight carefully. After an hour or two, though, you'll notice every source of discomfort. Trying on a headset is the best way to test its comfort, but reviews can help too. As a rule of thumb, the heavier the headset, the more likely it is to be uncomfortable.
Don't forget to consider lenses/optics when you're looking for a comfortable headset. Make sure that you can adjust the IPD for your face. Order custom inserts for your prescription lenses if necessary (see Corrective Lenses above). Without the right optics, you'll end up with a pounding headache or nausea.
Controllers
In VR, you might be sitting or standing, but either way the mouse and keyboard are rarely used since you can't see them. Instead, you hold onto special devices called controllers, that have buttons to let you pick things up or make selections from menus. These controllers are pretty different from the game controllers that come with video game systems like Xbox or PlayStation. Some keep track of your fingers themselves, while others just watch for button presses. The other purpose of the controllers is to allow the system to keep track of where your hands are.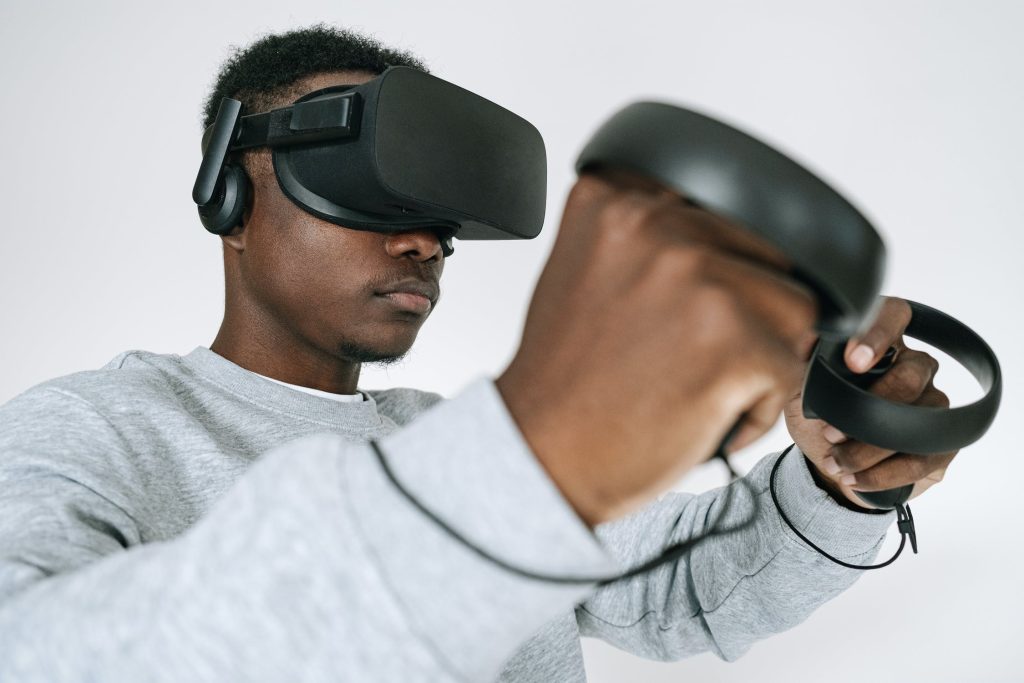 Imagine playing a game with a dog. Your headset lets you see and hear it right in front of you. If you raise your real hand to pet the dog, you wouldn't be able to see it because the headset blocks your vision. When you are holding the controllers, they represent your hands and allow you to touch or interact with virtual things. Of course, you can't actually touch the virtual things since you won't feel anything, but some controllers will buzz in your hand (a feature called haptics) or provide similar feedback.
How do you appear in virtual reality?
Unlike in the movies, virtual reality doesn't just put your body into an experience. Instead, you are just a pair of disembodied hands or even just an image of the controllers. If you look down at where your body should be, there's nothing there. The system knows where your head is since the headset tracks it, and where your hands are, since the controllers track that. With more expensive systems, you might be able to track more of your body to see where your arms or legs are, but this isn't standard. Some experiences, especially social apps, may let you choose a body, but it rarely feels very real since it can't match your movements. These bodies are often just heads with torsos and hands. It's not much, but it's hard to feel like a social experience without any body at all!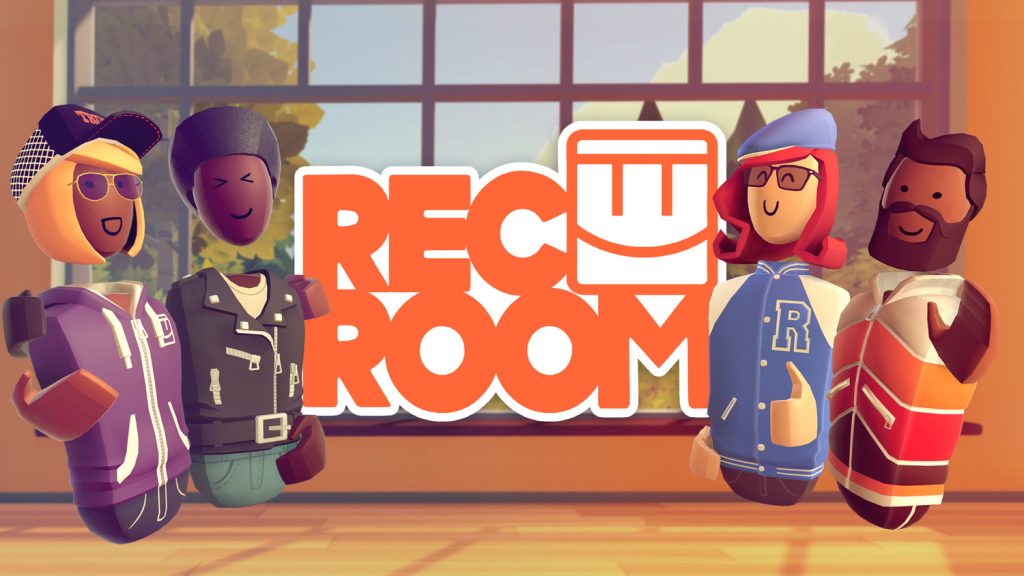 Tracking Your Movements
VR setups can keep track of your head and hand movements by using cameras mounted on the headset itself (called inside-out tracking) or by using special devices called base stations that you must mount around your "play" space to report your movements. VR experiences then use this information so if you raise your hand in real life, the image of your hand or controller will move like you expect in your headset. This also allows you to step forward or move sideways and have your view change accordingly.
Headsets that use base stations usually cost more money and require more effort to set things up. They are also less portable due to the extra parts and extra setup. With headsets that use inside-out tracking, there are cameras on the headset itself that observe how the view of the room changes as you look around and use crazy math to calculate where you are (once calibrated for the room). These are cheaper, but have trouble if the lights are low, if you are at a strange angle, or you place your hands behind your back.
Base stations require tracked items to respond a certain way, so they only track the headset and controllers by default. You can, however, purchase additional trackers to strap to your body so the system can keep track of more of your body movements. This means you can actually bring your body into VR which can be helpful in games and social apps but doesn't matter as much for tourism and similar experiences.
Software Compatibility
Similar to Windows vs Mac or Android vs iOS, your choice of headset may impact the selection of software titles available to you. For more information on this topic, read our article VR Headset Platforms.
Summary
The bottom line is there are many headsets to choose from. There's no reason to go with the highest price just to get a good experience. A wider FOV will help immersion by filling more of your vision, higher resolution will provide sharper images, and the processing power of a computer will generally create a smoother experience, but all modern headsets are pretty good. Choose your budget, then pick the one that looks easiest to use. For people more comfortable with technology, a PC-based headset provides lots of flexibility. For people who just want to enter new worlds without lots of setup, a stand-alone headset might be a better choice. I hope this helps you to get started in the amazing world of VR!
---