BRINK Traveler VR Fall 2023 Update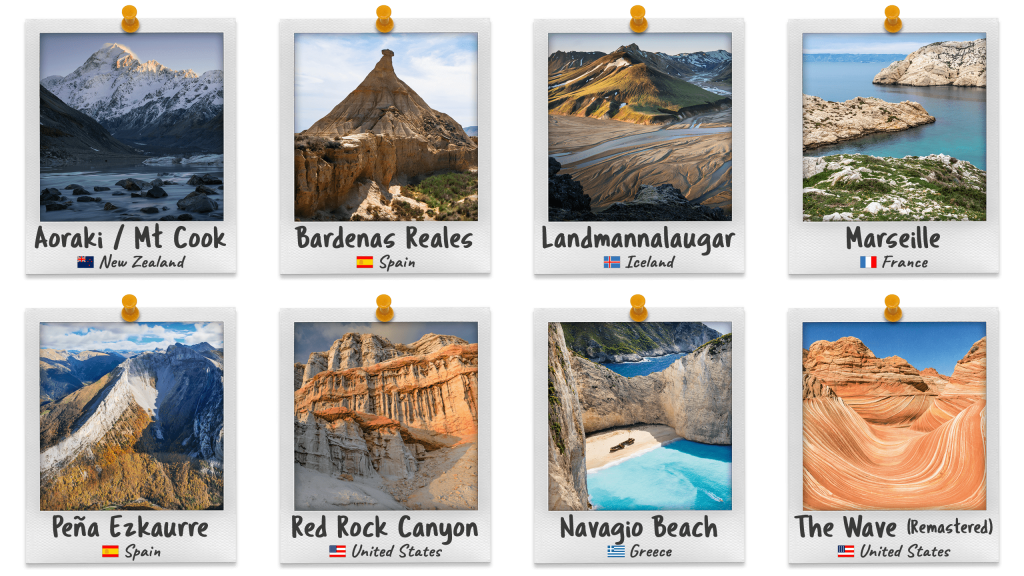 It's the gift that keeps on giving! BRINK Traveler VR is releasing their Fall 2023 Update today and there's a lot to love, so pay attention! In addition to ongoing content, they are introducing a completely new feature that we predict will be very popular (and set the precedent for other companies to follow), and in addition to all of that, those of us with Meta Quest 3's will love the enhancements!
Twelve new locations
We'll start by highlighting the twelve new spots across eight locales around the world. Travel to New Zealand, Greece, Spain, France, and more! There's also a remastered version of The Wave in Arizona which includes two new vantage points. This is the fourth free content update, and it's great to see it available to everyone who bought the main app. You can now travel to:
Aoraki/Mt Cook – New Zealand
Bardenas Reales – Spain
Landmannalaugar – Iceland
Marseille – France
Peña Ezkaurre – Spain
Red Rock Canyon – United States
Navagio Beach – Greece
The Wave (remastered) – United States
AI travel assistant
What's really fun is playing with the new walkie-talkie. But who are you talking to? An AI-powered travel assistant! Now, after listening through the introduction, you can ask follow-up questions to learn more relevant contextual information. Wondering how high you are? How to get there? How many people visit? Just ask using natural language. It's really cool!
"It's been so incredible to see the advances in AI over this past year, and we've been excited to utilize these technologies in a new way to bring an intuitive and educational experience into BRINK Traveler. The release of our AI Travel Assistant is a big first-step towards featuring fully present tour guides accompanying users on their travels."

Akin Bilgic of BRINK XR
Quest 3 optimizations
If you've already gotten the new Quest 3, you might be in love with its high frame rate, high resolution, and better performance. Unfortunately, not all apps have been updated to take advantage of these new abilities yet. The BRINK Traveler VR Fall Update 2023 is an early adopter app that's already being optimized. It takes advantage of the 90Hz framerate boost (so smoother movement), and adds some new details and effects in locations, plus they're continuing to make more optimizations in future updates. We hope to see improvements like larger explorable areas and even higher quality visuals, but we'll need to wait and see.
Our Take
BRINK Traveler VR continues to be a great value for the money and content releases like this just keep making it better. They added multiplayer a few updates ago which is so much fun for hanging out with people in real-world locations. With innovations like the new AI travel assistant. they just keep cementing their place as a world-class VR travel app. We continue to highly recommend BRINK Traveler!
Disclosures and footnotes
We may earn a commission for purchases using our links.
Deals and Discounts
---