Eight amazing 3D cameras in 2023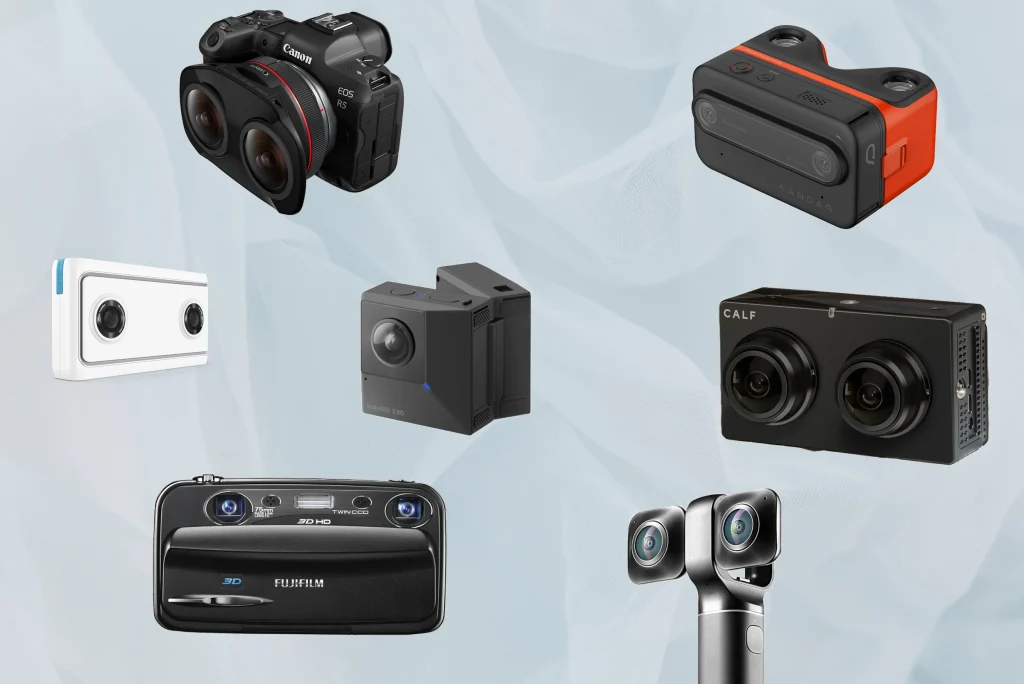 Capturing the third dimension
VR headsets are all about viewing content in three dimensions. Unfortunately, most pictures and videos are flat as a pancake. You can find a selection of 3D content on YouTube and other places, but it's limited. There are services you can use to convert your own flat media to 3D, but they will never look as good as "native" 3D content. If you want to take your own vacation or family photos that include the magic of depth, you can, but you'll need to either use two cameras (or be tricky with taking side by side shots) or buy an actual dual-lens camera.
Depending on your budget, you can pick up a quality 3D camera today. Each model has its tradeoffs, but all provide a better experience in VR. For cameras that are no longer sold, you can often find them on eBay, though prices vary considerably. All options let you choose between still photos or videos. Most of them have fixed lenses and require good light for a quality shot. Some 3D camera options include:
Low-end camera released in 2018. It was sold for about a year. Its build quality is pretty low, and it doesn't have a viewfinder (though you can pair your phone with it). Still fun if you can find it, and it fits easily in your pocket.
Originally released through Kickstarter, this camera has a 2D screen, but also includes a clever clip-on adapter to convert the screen to 3D. Not great battery life but produces decent images.
The SP360 is an action camera setup that includes two 180° cameras that you can mount back-to-back for 360. Note that this doesn't directly support 3D, but if you mount the cameras side by side, and are willing to do some manual work, you can produce a single 3D video from the two files.
An earlier digital 3D camera, the W3 is still a pretty great choice. The only option (other than the Canon) with optical zoom, and it has a lenticular display that provides 3D preview and playback.
The EVO is interesting in that you have a camera like the SP360 that can be 360° when back-to-back, but you can also open the hinge to produce 180° content. Since the lens separation and field of view meet the spec, this counts as the VR180 standard.
The Vuze XR is similar to the EVO in that twin cameras can be back-to-back or side-to-side. This one also conforms to the VR180 spec.
Calf ($$$)
VR180
The Calf 3D camera is a new entry launched on Kickstarter. It promises very high resolution, high build quality, and excellent VR180 output. Once backers receive their units, VR Voyaging will publish a review. It's more expensive than the preceding cameras, but a good balance between quality and paying top dollar.
This is pretty high-end and really fits at the professional level. The camera body and lens together cost thousands of dollars. The quality is amazing though, so if you are looking to produce content for profit, this could be your choice.
† No longer available (check eBay)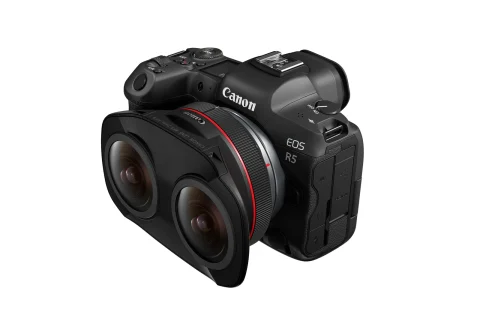 There are many amazing 3D and VR180 cameras available that are even more expensive, but those are pro-level devices that are out of reach for most consumers.
Summary
It's a bit disappointing how many great 3D cameras are released and then disappear. Clearly, people just aren't buying them in large enough numbers yet. It's a shame though, since you can have a lot of fun with them. If you already have a VR headset it's well worth the investment.
Disclosures and footnotes
We may earn a commission for purchases using our links.
Deals and Discounts
---