Mixing up your reality, Part 3: Best VR apps for reliving your memories as 3D holograms (2023)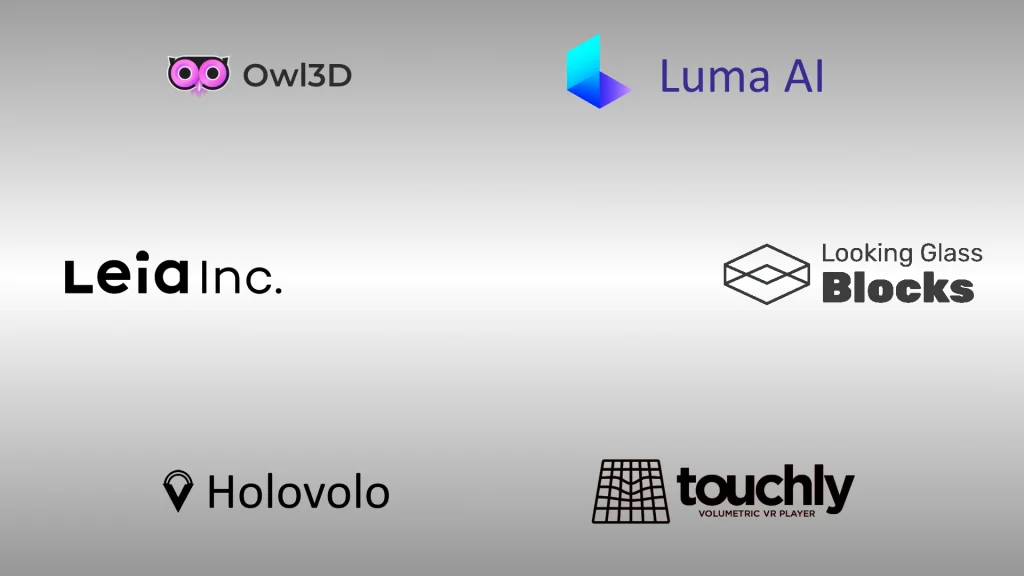 This is part 3 in a series about using VR to create holographic experiences today.
Part 1: Where are all the holograms?
Part 2: 3D depth and immersive holograms in VR
Part 3: Best VR apps for reliving your memories as 3D holograms
Part 4: Volumetric holograms you can experience today
Table of contents:
Introduction to stereo depth
Even if you have a great 3D camera, you might want to take it the next step and add more depth to your photos and videos. More than just the fixed-point stereo separation that 3D images give you, the right processing can synthesize what's beyond the edges so when viewed in a VR headset, you'll have what's called six degrees of freedom (6DOF).
With a stereo image, you have the original image taken from the viewpoint of each eye. In VR, if you just project the images back to your eyes, any head movements might make you feel discomfort since your brain expects your environment to follow. Instead, apps typically create a "screen" or picture frame effect, so the image is floating in front of you. If you move your head, it might distort the image, but it's more natural.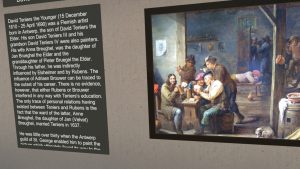 Freedom! (in six degrees)
On the other hand, 6DOF refers to being able to move your body in three dimensions plus rotating your head on three axes to see the image from different angles. It's a little bit like a shadowbox, although it still has a rather limited viewpoint. VR Voyaging frequently highlights apps that capture entire scenes using a process called photogrammetry. This lets you completely walk around captured objects, but 3D photos are only a single viewpoint, so this isn't typically possible. On the other hand, the right tools can fill in the blanks just enough for a small amount of freedom of movement.
To add more immersive effects, including 6DOF freedom, you get the best results when you start with native 3D content (taken with distance between the lenses), but you can also take your 2D images and videos and convert them to 3D using AI (you'll find AI in so many workflows these days!). Once you have 3D depth, there are desktop and web apps to take it to the next level by removing areas in front of or behind the subject, even placing them in your own space (a VR hologram).
Tools and services to take your media to the next level
Many of these apps and conversion services are free for viewing media, sometimes even for performing basic conversion tasks. Some provide a number of free conversions per day, or simply have a free version with fewer options. Several have demos so you can get a better look at them before spending much money. Here are the main options currently available along with details to help you choose:
Touchly ⭐⭐⭐⭐⭐
Create holograms from your own videos by adding depth and then replacing the background with your own passthrough (Quest only). You can scale, position, and rotate the video to fit better into your own passthrough environment. The closest to holograms so far! It can playback a variety of 3D formats, and you can use their desktop app to generate depth from 2D, 3D, or VR180 videos (Touchly Renderer). The desktop app is free for basic use or paid for more options, plus there's a paid web service. You can cast videos from your PC (Touchly Cast) to avoid copying the files.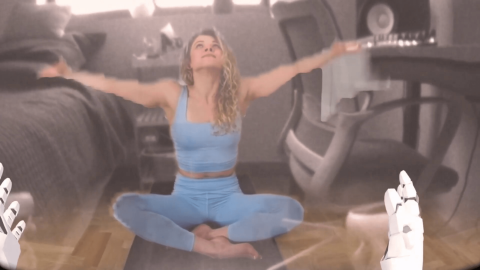 Holovolo ⭐⭐⭐
Add depth to your own flat photos on their web site or convert VR180 videos using paid desktop or cloud software (Volumetric Video Editor). The web site can convert your 2D images or can generate AI images from text prompts and generate immersive depth. Once converted, you can enter VR to effectively be placed in the scene (from in front of it). Processing costs credits that are pretty cheap plus you get free ones every day. The desktop app performs video conversion without using their server and is not free. Creations can be viewed in any browser, including the Quest browser (no dedicated app).
Owl3D ⭐⭐⭐
VR app to view 3d photos and videos. Photos can be viewed as bas relief, or in a "pop-out" mode that attempts to recreate the scene like a shadow box. You can perform the conversions on their web site or using their desktop app, though the app has some limitations. There is a pro version without restrictions, but it's not cheap.
Looking Glass Blocks ⭐⭐⭐
Create embeddable 3D depth photos to view on Looking Glass picture frame devices, desktop, or phone (with tilt/rotation). The associated picture frame device can display even more holographic content from photos, videos, 3D models, and other sources using special tools. Blocks can be viewed in the physical frame, browser, or VR. The conversions are currently free, although I'm not sure if that's the long-term plan.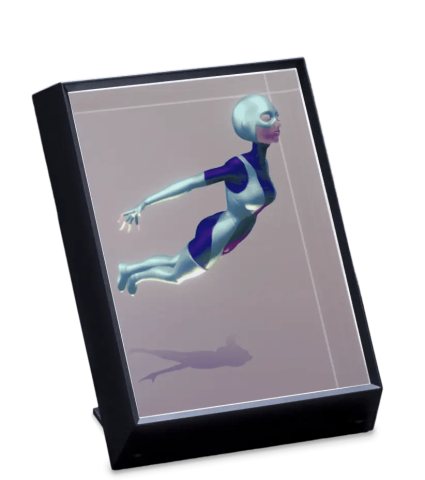 Luma.ai ⭐⭐⭐
Convert a set of photos or a video walking around an object to a volumetric 3D model. Similar to photogrammetry but uses a technique called NeRF (Neural Radiance Fields) that relies on AI. Can be exported to Looking Glass Blocks to view in VR. (rabbit in the embedded clip can be found here)
LeiaPix ⭐⭐
Online service to convert photos to 3D and view them. Associated with the Lume Pad, a tablet with a 3D screen, but the device isn't required. The site can produce a side-by-side 3D image, an image with a separate depth map, or even a short video clip of the image bobbing around to showcase the 3D effect. Most services are free.
At-a-glance
App/Site
Input
Formats

AI 3D

VR

MR

6DOF

Share

Notes
Holovolo/
Lifecast
AI gen, flat photos, vr180 video
Y
Y
N
Y
Y
Adds 3D/depth effect on flat photos online, or from VR180 on the desktop. Can also create an image from a text prompt and apply 3D effects.
ImmerGallery/
immervr.com
3D photos
N
Y
N
N
N
Takes existing 3D content and displays it with optional voice-over and other presentation effects.
Touchly/
Volumera.app
Most videos
Y
Y
Y
Y
N
Can view various types of 3D content. Adds 3D/depth effect on videos. and can remove background and anchor in your space as a hologram.
Blocks/
blocks.glass
2D photos
Y
Y
N
Y
Y
Adds depth effect on phone or "holograms" on Looking Glass picture frame device.
Luma/
Luma.ai
AI gen, photos, video
Y
N
N
Y
Y
Creates volumetric 3D models from text prompt, a set of flat photos, or a flat video.
Owl3D/
Owl3D.ai
Photos, videos
Y
Y
N
Y
Y
Powerful video/image converter, great viewer, novel popout. Free daily web-based conversions but very expensive desktop converter.
LeiaPix
2D photos
Y
N
N
N
N
Generates depth from photos. Can save as video clip with movement, side-by-side, or depth map.
Summary
It's amazing what we can do with our old photos and videos with modern technology. From simple 3D photos all the way to pseudo-volumetric videos, we can experience our media as never before. It's no longer just science-fiction, it's now!
Disclosures and footnotes
We may earn a commission for purchases using our links.
Deals and Discounts
---