Six new locations in BRINK Traveler with Winter Update!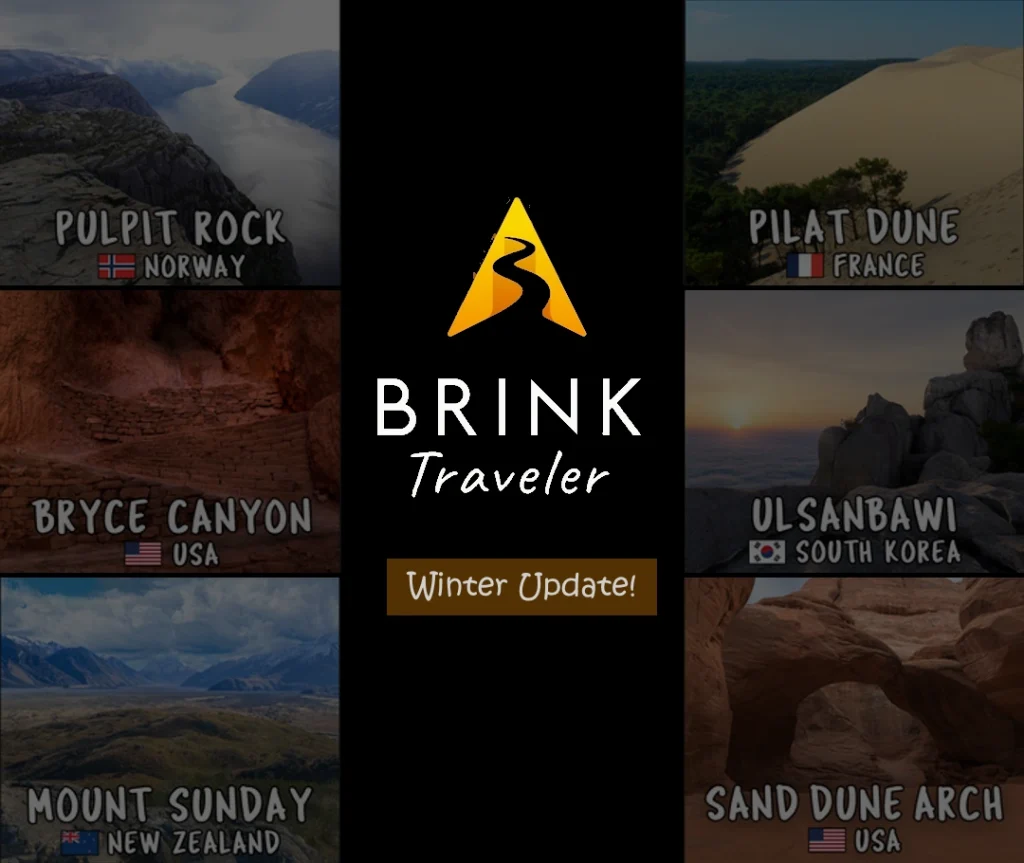 BRINK Traveler is an app we have recommended multiple times. It's a great way to teleport yourself around the world and explore natural settings like national parks, waterfalls, and deserts. They've just released their Winter update which brings six new locations to the product at no added cost! You just have to love value like this. Read on for details about the new locations and other new features added. More importantly, get downloading today!
New locations
Pulpit Rock in Norway features two breathtaking overlooks of iconic Norwegian cliffs and fjords.
Ulsanbawi in South Korea features the incredible sunrise majesty of Seoraksan National Park.
Mount Sunday in New Zealand features one of the most icon filming spots from Lord of the Rings.
Bryce Canyon in USA features two unique hoodoo-lined canyons of Navajo Stairs and Wall Street.
Pilat Dune in France is features a massive ocean-side dune surrounded by forests on all sides.
Sand Dune Arch in USA fills out the last featured natural arch hidden away in Arches National Park.
Improvements
Cross-Platform Multiplayer is here! Travel with friends and family regardless of platform:

Quest 1 & 2
Quest Pro
Rift
Steam VR compatible headsets (in early access!)

Find other users easier in Multiplayer by looking for player icons on Postcards in social mode.
Crouching now works in Multiplayer.
Full face and eye tracking support for Quest Pro devices.
New 'sitting' option in settings to raise your height to improve comfort for seated users.
Country markers for each postcard to easier identify where locations are worldwide.
Lots of fixes and improvements throughout the entire experience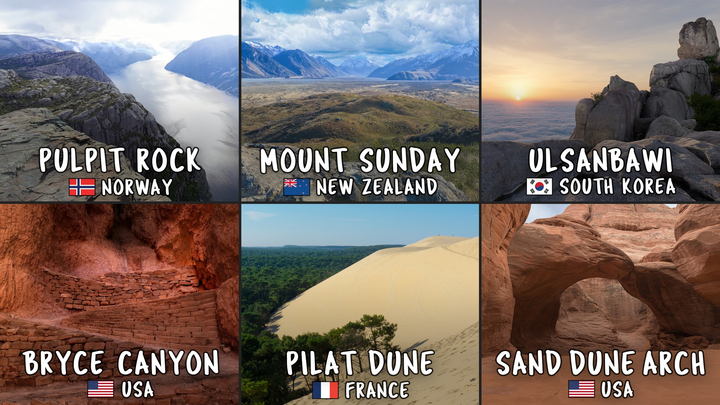 Source: https://www.oculus.com/experiences/quest/developer-post/3292124834336348/
Disclosures and footnotes
We may earn a commission for purchases using our links.
Deals and Discounts
---