Colosseum VR – An informative recreation of ancient Rome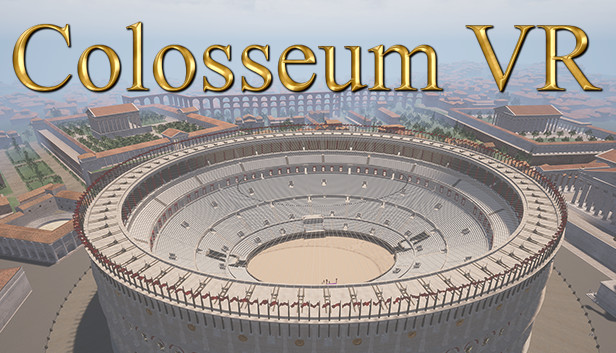 From magnificent exteriors to never-before-seen interiors with decorated hallways, you'll stand face to face with ancient gladiators and learn what made them the legendary fighters that we remember today. See this symbol of Rome and its glorious past with your own eyes.

From the product description
About the Experience
Ancient Rome holds such an influence over so many people. It was a massive empire that flourished for hundreds of years, brought together far-flung kingdoms, created infrastructure we now take for granted, and established a system of government with huge influences even today.
Also, gladiators.
One of the biggest remains of that civilization that people see today is the Colosseum. This enormous structure was an amphitheater able to hold thousands of people for a wide variety of events. One of the types of events that still capture the imagination is the gladiatorial games. These involved both professional fighters and prisoners. Many fights were to the death, some even involving wild animals.
In Colosseum VR, you can a full-scale version of the Colosseum in its original glory, complete with staged events and behind-the-scenes tours of how it all worked.
Most of this experience is a guided tour. You are taken around to see the colosseum and its surrounding areas while you listen to narration telling you more about it. You may be on the ground or raised on a virtual platform for a better vantage point. You will also see the structures both before and after a large earthquake that effectively ended it.
Graphics and Sound
The Romans definitely knew how to spare no expense. The structures were built with fine columns and small details, but also adorned with large and small statues and paintings. It's hard not to get the sense of a cathedral when walking into some of the entrances. The vaults, the arched ceilings, and the profusion of frescos. We're used to seeing the exterior, the seating, and the inner field, but the interior is unlike what you expect from the current state of the unadorned stone.
Colosseum VR does a great job of recreating many of these elements. You can stand in the entrance and get a sense of the enormous scale. I think the other half of it would be to simulate the hordes of other spectators coming to attend. I doubt it was ever very quiet in its heyday.
The artwork is recreated well. The buildings themselves have lots of details, but they don't feel very real. Even as a recreation, it would have been possible to use stone textures to create more realistic surfaces, instead of the very simple almost solid looking colors you'll see.
They also add citizens in certain places and even have gladiators in the arena. Unfortunately, there are only a very limited number of models being used so it's kind of like several mannequins being paraded around in a few different sets of clothes.
Overall, the graphics are good, but they won't win any awards.
Information Content
Since this is more about information than exploration, it needs to have good narrative content. Fortunately, it does. The voice-over is done well (only experienced in English) and the amount of content is also good. It was not only entertaining, but also helped me to understand many details I wasn't aware of. If you are looking to learn about the colosseum and its workings, this is a good choice.
Navigation and Interactivity
You have some small choices to make at a few points, but it's just following branches of the narration. I would have preferred walking around and activating information points as desired as one would in a museum. On the other hand, by guiding the viewer through, we could see different elements at different time periods in a cohesive way.
There isn't really any interactivity. You can't hold any artifacts or activate much on your own. It's mostly passive, but it works fine.
Updates and Support
The developer does not seem to be developing or supporting this title anymore since an early update to add Chinese and fix a bug. It was stable for my review.
Summary
If you have an interest in ancient Rome, specifically the colosseum, you'll enjoy this title. There's good information content and a good recreation of the area. If you are looking for a realistic simulation to step into to really get a feeling of the era, this probably won't do it for you. The price is quite reasonable, so I recommend it to anyone who wants to learn more than they probably learned in high school history class!
Pros
Good informative content
Great visualization of the colosseum before and after the earthquake
Good attention to detail
Cons
Not remotely photo-realistic
Mostly a guided tour
Not very interactive
Disclosures and footnotes
We may earn a commission for purchases using our links.
Deals and Discounts
---