"Hindenburg VR" review — A great foundation but not without flaws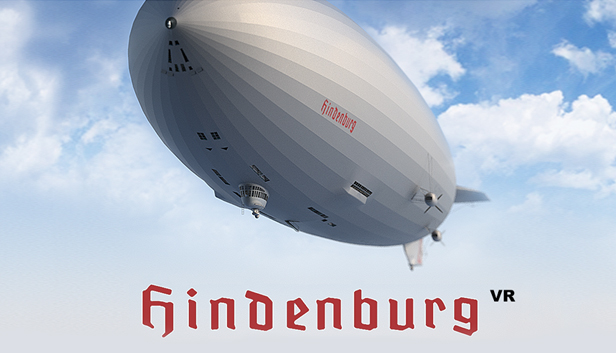 Slightly colorized by imagination but still the detailed and genuine 3D reconstruction of largest flying machine ever built – LZ 129 Hindenburg.

From the product description
About the Hindenburg
I think I can safely say everyone knows the Hindenburg. Like the Titanic, it's really only known because of the enormous disaster that befell it. Few of us know much more than a few details though. Unlike the aforementioned steamer ship, no multi-million movie has been made to highlight its last voyage. This is really a shame as it's a pretty amazing feat of engineering.
Did you know that the airship is of Nazi German origin? That it held over 90 passengers? How about the fact that not only was this not the maiden voyage, but it was actually the 34th trip across the Atlantic? I knew that it was German, and that the accident took place in the US, but hadn't really thought of what that entailed. It was making a trans-Atlantic flight in about three days to the US and two days back to Germany. While airplanes would have been faster, it sure would have beat ships!
About the Experience
The first thing you'll see when Hindenburg VR start up is a menu. This lets you select between four modes, plus change graphical quality:
Night mode lets you explore the scene in the dark with one of your controllers acting as a flashlight.
Disaster mode plays the fiery landing event for you to see from all angles.
Explore mode provides a voice-over, labels, blueprints, and drawings. You can wander anywhere and see how it all looked.
RC mode lets you control a miniature version of the blimp as you would any remote-control device. If you're like me, you'll probably crash a lot. Fortunately, no flames appear.
I started with Explore mode. The voice-over went into some detail about the events. Floating in front of me was a small model of the ship with labels. I was also able to toggle layers on and off to see inside without the outer covering. I really love this mode as a way to grasp all of the details.
I never realized just how huge the LZ-129 Hindenburg was. Apparently, it still holds the record for largest flying craft! For some reason, no one wanted to fly in a hydrogen balloon after the accident, and it would probably be difficult to compete with conventional aircraft (although I've seen a nuclear concept that could provide competition…).
You can walk around anywhere physically, but you'll generally want to teleport (no smooth movement here). The distances are fairly large, and you can only jump so much at a time, so you'll probably need to make a series of movements to get anywhere. As you approach it and stand under it, you'll likely be overwhelmed with how small you feel next to it.
Wandering around the interior, it was also striking just how little of the space was usable for passengers. The windows along the bottom make it evident where the crew and passenger compartments are. They aren't small by any means (similar to cruise ship interiors), but they are a fraction of the total volume. Though there are passages inside to get to some of the crew quarters, cargo holds, and maintenance areas, the metal support skeleton dominates the interior of the dirigible with hydrogen tanks and bladders filling most of the space.
Graphics and Sound
The low point of this experience really is the quality of the graphics. All of the textures (the imagery on the 3d models) look very poor. The general ground could look like grass or tarmac, but instead looks like a blurry satellite photo. The amount of detail that went into the model itself makes it all the more disappointing to finish it off like this.
The voice content is good, and the various labels are integrated well into the scenes. There are a few human figures that are reused in various places. It's nice to provide a tiny bit more realism with some crew and passengers, except that they're posed like mannequins (I suppose like in museums), plus it's just a small number of bodies/faces reused multiple times. It would be nice to be able to switch them off, or even to add some interaction like moving around, avoiding you in a hallway, or actively monitoring the controls.
Information Content
The information density is good. This is much of the reason I bought the app. Of course, good graphics are important to feel immersed, but even with mediocre graphics, being able to walk around inside and out helps to bring it to life.
The labels and voice-overs provided a good amount of content. There are also fun features like a transit ticket and menu to be found. In the hangar, there are more informative displays to cover other details.
The Disaster scene is done well and appears to be a great recreation of the initial flames, how they spread, and how the craft dropped to the ground. It's amazing how quickly it's all over. A great touch here is the addition of original radio coverage of the landing/accident. You can almost feel like you stepped through time with these details.
I just love the attention to detail that's evident in the recreation of everything. The developer posted an image showing various historical photos side-by-side with the VR images. I love how much they were able to bring into the 3d model. I suspect that in some areas, they even used the original imagery as the basis for the wallpaper. This makes it all the more authentic, but at the expense of very poor quality when seen closeup.
Navigation and Interactivity
Moving around is pretty natural (as far as teleporting goes). All of the controls are optimized for the HTC Vive headset, so they were a little awkward on my Quest 2 controllers (playing with Oculus Air Link), but you adapt pretty quickly. Unlike many apps, the developers even made a PDF manual available to show how the controller works in the different modes. Again, it may not fit 100% with a different controller, and much of it is also available in-game, but I liked this touch.
Despite being able to move around, change modes from the menu, and a few other things, it's not very interactive overall. You can't open or close doors, turn on sinks, move chairs, etc. Granted, these are not necessary things, but I expected to be able to manipulate more of the items.
The RC mode is a nice touch and lets you fully interact with the blimp as a miniature remote-control ship. I was able to get it moving, but inevitably it would either fly out of sight or crash! I think this was a matter of controllers not being mapped properly. It's more common than I'd like for VR apps to really fail when it comes to adapting to various controllers. Thankfully, newer experiences don't have this issue as much, but you'll definitely encounter it.
Updates and Support
This is a pretty old app. It's somehow been out since 2016 and I never noticed it! I feel like developers of apps like this would do well to update graphics, add a few new features, and incorporate some user feedback at least every year or so to keep the title selling. At time of review, Hindenburg VR was $9.99 (US). This seems a bit high for a historical app. The level of informative detail might have made it worth it, except the graphics quality then counteracts it. At six years old, the price should either drop a healthy amount or the developer needs to refresh things.
Summary
On the balance, I recommend Hindenburg VR if you can get it on sale, but it's a bit hard to justify at its full price. If you are passionate about aeronautic history, the WWII era, or various other niches this fits in, it might be a good acquisition for you. If you want to feel like you're really on a trans-Atlantic trip in the late 1930's, this probably won't cut it. As long as you understand the caveats and don't mind paying a little extra for an indie app, give it a try!
Pros
Excellent documentary content
Nicely labeled throughout
Well-done recreation of the crash
Cons
Graphics quality is poor
Controls may cause issues on headsets other than HTC Vive
Mannequins would be nicer with some life
Quick Facts
Rating:
Pricing:
PAID
Category:
Apps and Reviews, Historic
Release date:
14 Oct 2016
Number of locations:
1
Install size:
500MB
Official Site:
Developer:
Michal Bárta
Publisher:
3DA
Headset(s):
Language(s):
Play mode(s):
Where to get it:
---