Taking your virtual reality exhibits to a larger audience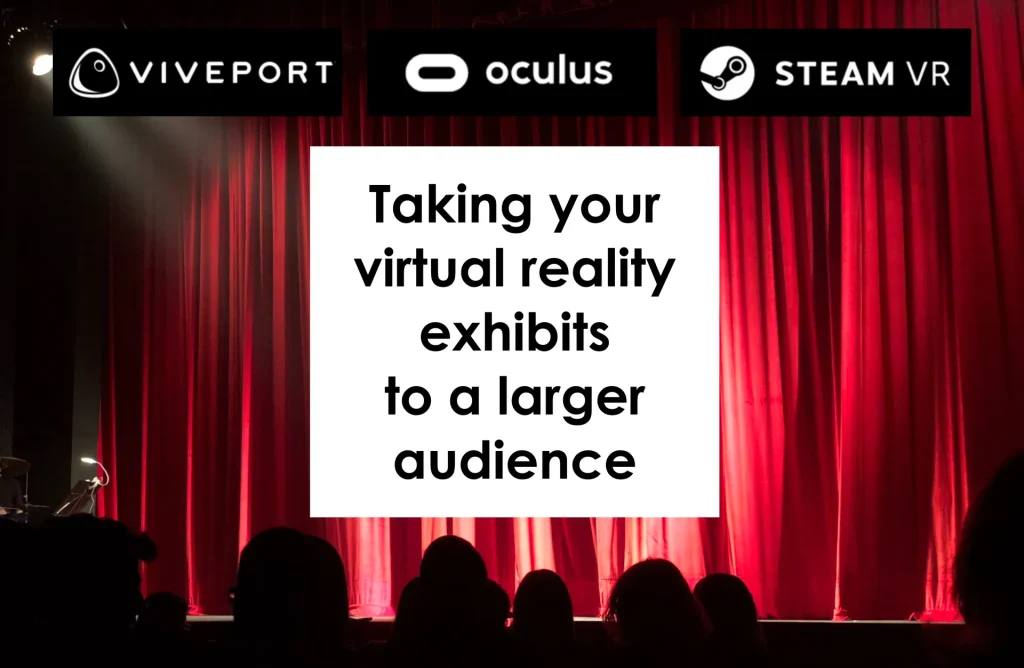 I love finding virtual reality experiences that are part of public exhibits. Whether it's a big budget production, or unusual topics, there are some great educational and cultural topics available if you know where (and when) to find them.
Virtual reality exhibits designed for public viewing are often intended to be part of a larger setup. Artifacts on display, projections on the walls and ceiling, music, narration, or even special moving seats might be arranged to create an immensely immersive event. These are thought of as part of the overall environment, not something for the home. Once the event is over, it might be shelved and never seen again.
Other VR exhibitions aren't intended for a custom setup though. Some are simple documentary experiences within a museum, aquarium, or even library where you take a seat and put on a headset. These are definitely well-suited for experiencing at home. Some of these exhibits end up on Steam or the Oculus Store (such as Space Explorers: The ISS Experience, originally only available in Seattle), but too often they don't. Whether it's an expensive larger-than-life production or a more self-contained experience, at some point the time is over and they get put on the shelf. Even if you're missing the general context of the setting where the work was originally hosted, it would be nice to be able to take it home.
Distribution quality and rights
When you look at the VR apps on the different stores, the quality bar is fairly high. You don't see many entries with low production quality. Exhibit-based content might not have the same production value as AAA titles since they aren't working with the same level of budget. That doesn't mean that they can't be distributed though.
For bigger organizations with higher budgets, works might contain copyrighted music or voice-over from celebrities. These may have special licensing that makes them difficult to redistribute. This doesn't need to prevent publishing though. If the rights aren't negotiable, it might be possible to replace music with something freely available or replace narration with text or a different voice. For future works, it would be great if producers of such content considered eventual public distribution from the beginning.
Benefits of publishing
Publishing has benefits beyond distribution to the public. Many organizations use a very manual process to deploy apps to their headsets and need to repeat the process for any updates or fixes (often requiring the headsets to be physically connected to a computer). Published apps can be set as private, allowing only a set of headsets to receive the app and the subsequent updates and fixes during the exhibition.
So why aren't these apps getting published? Some apps may not have a high enough level of polish, others might have licensing challenges, and still others might need some accommodation for home use. Even ones that might be ready to publish often languish after the exhibition. I suspect smaller organizations simply lack the knowledge of how these different stores work and how to submit the files.
Ready to get started?
If your organization isn't able to invest any additional time into the app, I'd be interested in helping out to publish it to the relevant stores. If the quality isn't quite there, it could be released to Oculus App Lab or even Sidequest for sideloading. These options don't cost anything and it's a relatively small amount of work. I'm interested in helping just because I want to see historic and cultural heritage experiences find a wider audience.
Interested? Use our contact form or hit us up on LinkedIn so we can discuss the details. I'd love to hear from you!
---