Getting to know Eric Hanson of Blueplanet VR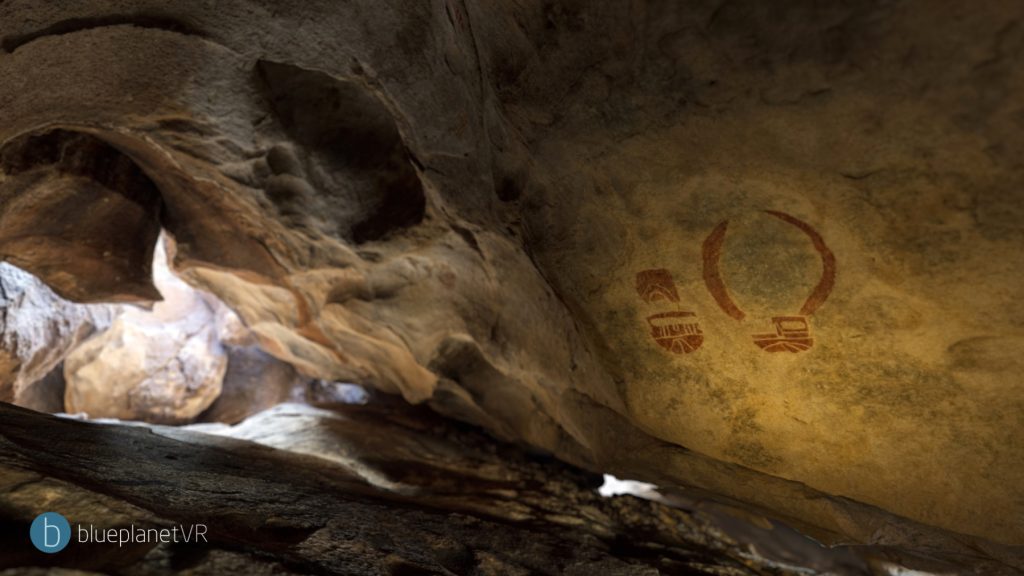 Introduction
Blueplanet VR is one of my favorite VR titles. Not only can I travel to places I might not get to otherwise, but I also get to enjoy them without any of the crowds and hassle of normal travel. Being able to experience sites of historic and cultural significance from the comfort of my headset is one of the main reasons why I got into VR initially.
After spending a few hours virtually travelling through the different locations, I wanted to connect with the creator, Eric Hanson. I felt like I got to know him somewhat through his work, and it seemed likely that his perspective would be well worth hearing. I reached out to Eric and was delighted when he made time to chat a bit about his company (also called Blueplanet VR) and what he's passionate about. Although Blueplanet VR is his only commercial release, it is definitely not his only project. Keep reading to learn more!
---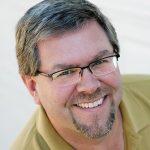 Eric Hanson is the founder and CEO of Blueplanet VR and has worked on a long list of cinematic and VR projects in his career. In addition to capturing cultural and historic sites, he teaches VR to film school students. We caught up with Eric recently and had a great chat about his work, how he sees VR, and where he sees the field going.
---
Finding meaning
To say that Eric is an interesting guy is an understatement. He started in visual effects with movies like The Fifth Element (1997) and The Day After Tomorrow (2004). After working in the industry for a few decades, he wanted something more personally meaningful and pivoted toward visual projects specifically in the domain of his varied interests such as cultural heritage and natural history. His work has led to collaboration with national parks, museums, and native American tribes, along with organizations like Google and National Geographic.
While I unknowingly enjoyed some of his prior Hollywood work, the release of Blueplanet VR in 2020 created a deeper connection to his artistry. Standing in these intimate locations felt like sharing an experience with an invisible new friend. I credit this feeling of him sharing his story with me as part of why I'm so fascinated by VR travel and culture.
Locations, locations, locations!
The initial release included over 40 locations painstakingly captured volumetrically for virtual reality. Blueplanet was unique in its diversity of environments and the ability to just be present in a far-away place and feel like you're there. It made it possible to jump between caves, glaciers, deserts, and even hang-glide over rough terrain. This is what I always imagined VR could be.
Each location requires a fair amount of work to go from camera to headset, not counting the travel time and hiking required to reach many of the spots. Taking hundreds or even thousands of photos of the natural or historic site from every angle is, in some ways, the easy part. Once back in his office, it's time to clean-up the images, adjust the colors, and fix any glitches. Each location takes a week or so until he can preview it in the headset, then another week to get to his final quality.
Creating a connection
All that effort pays off though. I remember when I first tried the demo and I felt like I was finally living in the future I imagined as a child. Even though the price of the app is higher than some, the quantity and quality of content easily justifies its place in your VR library. Here you can explore native American ruins in the Mojave desert, canyons in Arizona, or a temple in Indonesia. As I stated in my review of Blueplanet, it really is the next best thing to a Star Trek holodeck!
Eric has a strong sense of the story he wants to tell and has found interactive and immersive imagery to be a powerful medium to that end. He's also a member of the faculty at USC (University of Southern California) and teaches a variety of classes related to cinematic VR including immersive digital storytelling and creative production. I was unsurprised to learn that he's an avid outdoorsman and can be found around the world in Iceland, India, China, and across the US. His love of the natural world shines through his work.
When he's not teaching or working on Blueplanet, Eric has somehow found the time to work on projects for the Seattle Symphony, the Mogao Caves in China, and a Buddhist group in the Bay area. He picks his projects carefully, a strong believer in tightly curated content that aligns with his passions — not just looking for the most popular choices. I believe this is why it feels so personal. This work is important to him and he's sharing it with you in a way that preserves the details like static photographs can't.
Finding an audience
At the same time, his approach doesn't always resonate with the masses. His clients and like-minded users love his work, but Blueplanet customers often misunderstand what it's about. The people most likely to buy the app are statistically more likely to be trying to find games. Even though he's clearly producing 5-star content, his reviews bounce back and forth from effusively praising what he's created to dismissing the work entirely since it doesn't match their expectations. Many users struggle understanding the "point" of an app that focuses on just being there.
I put some of this blame squarely on Meta's and Steam's shoulders for not doing a better job at classification of different apps. I know that I have to search a dozen different ways to find relevant titles when I look for new things to try. Sales usually focus on games, and the big promotional images are almost always games too.
There are countless VR gaming titles to choose from, but a much smaller number of titles that take you to realistic places with no goals or agenda. Since VR is still very much in its infancy, gaming is the niche that gets the most attention and is likely responsible for selling the most headsets. It's unfortunate though, since traveling through time and/or space to simply be present is a natural fit for the technology, but those who would be interested in that are probably not gamers and are less likely to be aware of what it has to offer.
Closing
At this point, Blueplanet hasn't paid for a yacht yet, but it covers its own costs, allowing Eric to acquire the equipment, travel to exotic locations, and perform the processing needed to package the experiences. At present, there are over 20 new locations in the pipeline possibly ready for release in as few as 4-5 months. As long as it's at least self-sufficient and he can follow his passions to explore the world and share it with others, he'll continue to do it.
Even if no other places were added, it's an amazing value at well under $1 (USD) for each location. With sales, you can often find it even cheaper (right now, you can get it on Steam for half price until July 7th). I really can't recommend it enough.
This article was meant to introduce you to an app's author, not just to be a plug for a product, but since Blueplanet introduced me to Eric, it's hard for me to separate the two. Since getting my headset, I've been waiting for immersive experiential reality to come into its own as a primary use case for VR. With people like Eric Hanson working in the field, it feels likely that we'll be there soon.
---