BRINK Traveler 2022 Summer Update Sneak Peek!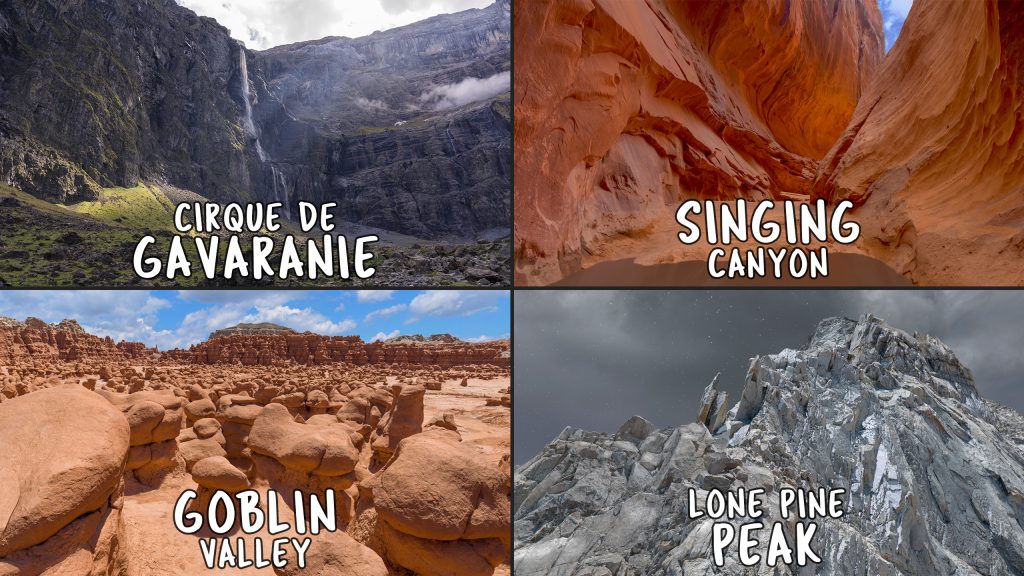 This week we had the chance to try out the Summer 2022 update of BRINK Traveler. Considering the decent price this sells for, these content updates just keep making it better! The upcoming release includes four new locations, of which I was able to visit three. As previously reported, the new locations are: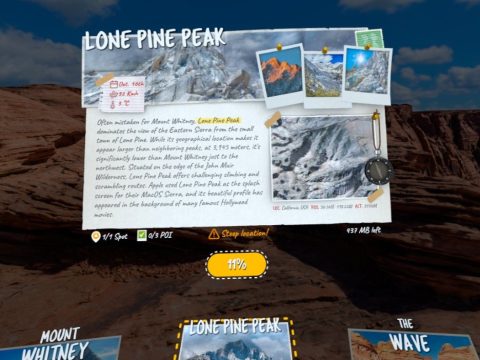 Cirque de Gavarnie is the first international destination they've added so they're understandably excited about it! Unfortunately, this location wasn't quite ready to show off for the demo, but there's no doubt it will be the same high quality as the others.
Multiplayer: Share the experience!
In addition to the new places to visit, they've also added a killer new feature: multiplayer! Using Meta's social integration, you can setup an avatar that best represents you (realistic or not!) and meet others in any of BRINK's locations.
In multiplayer mode, people see other as their avatars, with their heads and hands moving based on their real movements. When you turn your head slightly, your avatar's eyes will stay focused on a nearby person in a natural way. It even moves the avatar's mouth to approximate your spoken words!
Anytime you are fumbling with menus (which are invisible to anyone around you), your avatar is replaced by a flat image. This makes it less weird when you are basically flailing your arms in the air! Each visitor is able to set day or night mode independently. An indicator near your head reflects your chosen time of day.
Public Mode: Meet new people
Entering a public room means you could share the experience with up to four other people. In public mode, you just choose a location and go. If a given location already has five people in it, the server creates a new copy of the place for subsequent people who join publicly. You don't need to do anything to make this happen and aren't aware of other "copies" out there. It just helps to cut down on conversation noise and people "crammed" into the space.
People in the same place only hear people standing near them. This works really well so you don't get overwhelmed by several conversations at once. Even still, the locations are only so big, so splitting them up when more people join is good.
Private Mode: Travel with friends
If you choose Private mode, you can control who can join your space. If you move between locations in private shared mode, the other person can still hear you so you can explore separately while staying in contact. There's also plans for eventually adding a tour-like feature where one person sets the location and everyone else follows. The group can hear the guide regardless of proximity. It will be interesting to see how that gets used.
Summary
We're very grateful for the chance to test drive the upcoming new release. BRINK Travel remains a highly recommended app and just keeps getting better! It should be out around the end of the month. In the meantime, stay tuned for our exclusive interview with Akin Bilgic — founder and head of Brink.
---