Getting the most out of travel in VR
You're probably on this blog because traveling has its downsides! Travel is expensive and time-consuming. It's fraught with stress trying to decide where to go, how to get there, how to stay safe, and what to do.
Thanks to VR, it is now possible to travel from your armchair. You can visit museums, parks, and other faraway places without the jet lag.
VR travel has benefits even beyond getting rid of the disadvantages of physical travel. You can stand in the entryway of a castle as long as you like. You can walk down a hallway and peek around the corner, getting right up close to things that would normally be off-limits. You basically always get a private tour!
On the other hand, VR travel has its own downsides. There are none of the delicious smells of exotic foods, or overheard conversations in foreign languages. You can only see specific places that have been meticulously recorded and edited. It's not uncommon to see weird artifacts and glitches when you get to the edges of areas, and you can often just put your hand through a wall.
Enjoying a story always require a suspension of disbelief. This is just as true with any VR experience. If you can enjoy it for what it is, it can be fantastic, but if you let the quirks frustrate you, it won't be fun at all. Here are a few limitations of VR to keep in mind that will affect your VR voyaging experience.
Play area
When you put the headset on, you might be standing in the middle of a field. You look up at the sky, watch the clouds go by, and see a deer in the distance. You walk forward toward an inviting stream and… you walk into your wall! This breaks the immersion fast.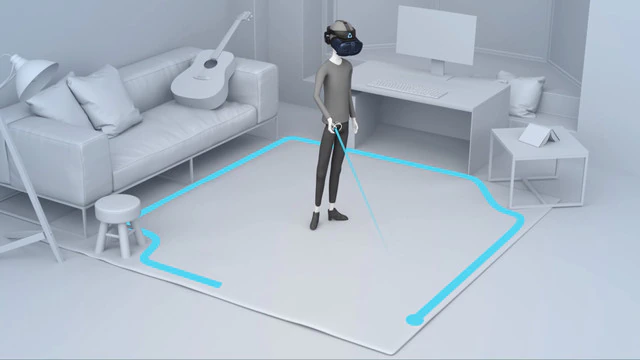 To avoid this unpleasant surprise, try to clear an open furniture-free space of at least 9×9ft. It's okay if you don't have quite this much space; you'll just need to take care to move around less. Usually, as you walk toward a real-world obstacle, you'll receive a warning of some kind to protect you.
If you rely on physically walking to get around in VR, you'll run into your boundary pretty quickly. Instead of walking, most experiences rely on teleportation and/or smooth movement to get around. To teleport, you point your controller at a spot and press a button to be transported there. With smooth movement, you press a button on your controller to glide in a direction. The smooth movement can be nauseating, since your eyes are telling your brain that you are moving, but your inner ears (responsible for balance) aren't registering movement; this disconnect is confusing. Teleporting is more comfortable, but, of course, it's less realistic. That said, many people report that they can get used to the smooth movement fairly quickly and feel like it offers better immersion.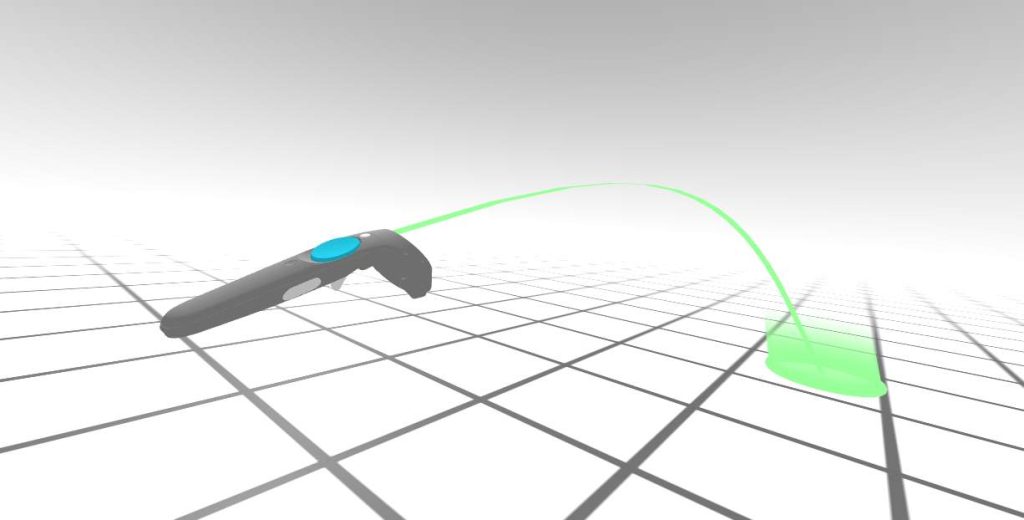 Flat ground
Unless you live in a really different home than I do, your floors are probably pretty flat. If you are virtually visiting a natural landscape, the ground may slope up and down. Since your actual floor is flat, your brain gets confused. Minor issues like this add up to keep you rooted in reality instead of effortlessly immersed in VR.
Empty world
The biggest problem with most VR experiences is how empty or sterile they feel. In the real world, people walk past you, birds fly by, and you can look out to the horizon. When real buildings and places are captured in VR, they are isolated objects with clear boundaries. Outside of them, there may be nothing else in your simulation! For example, you may find that you can't go out the doors of a VR museum since nothing beyond the walls was captured. Or perhaps a castle is captured from the outside and inside. You can enjoy walking around it to really feel the scale, but you may not be able to walk more than ten feet from the walls.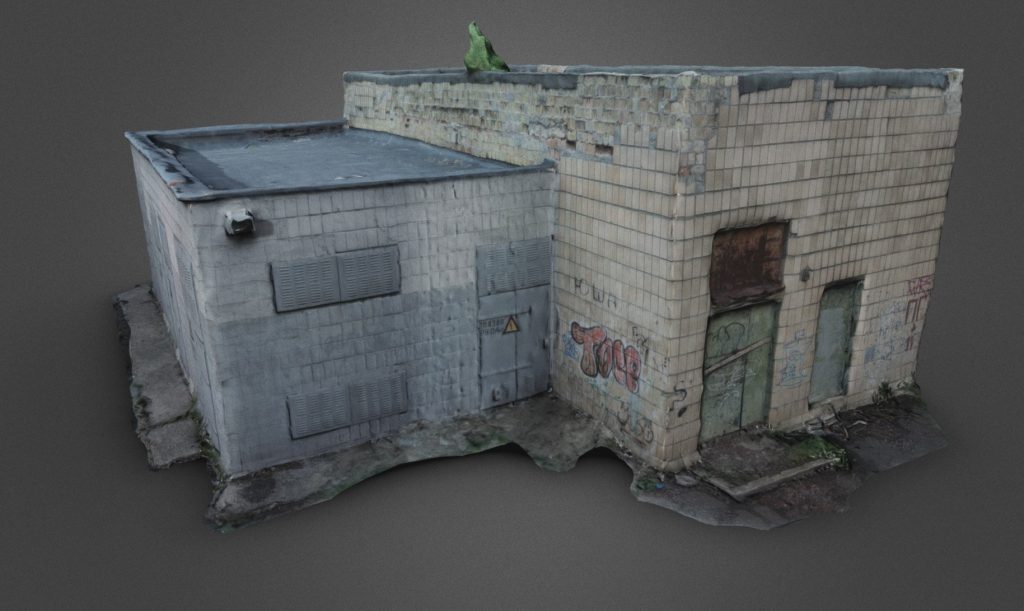 To fix some of these issues, some designers and developers put immense effort into adding more details. This could include people walking around near you, extra trees, or clouds drifting by. The more work here, the better the experience. Without any of this work to create environments around isolated VR objects, if you stood on a plot of ground with a castle, the ground would simply drop off a few feet away!
Capture quality
Converting a scene from the real world to the virtual world involves a special camera and capture process called photogrammetry. Lots of pictures need to be taken from every angle, and a cleanup process needs to happen. Finer details can be lost if not handled properly. Small openings or thin objects are especially difficult to capture accurately. This means that chain-link and picket fences, branches of a tree, and antennas on a roof often look distorted.
In closing
There are so many places worth seeing around the world. The experience in VR will never match reality (well… never say never…), but you can still have a great time if you accept the limitations. Feel free to comment about some of the experiences you've found to be the most immersive and realistic!
---