The Night Cafe: A VR Tribute to Vincent Van Gogh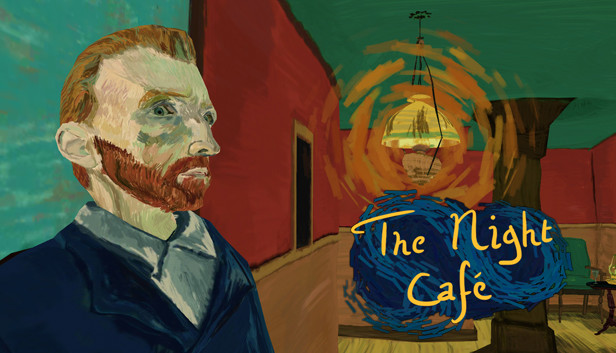 The Night Cafe is an immersive virtual reality environment that allows you to explore the world of Vincent van Gogh first-hand. Take a moment to enjoy his iconic sunflowers in 3 dimensions or walk around the chair he painted in his bedroom to see it from another angle. Step into the vivid colors straight from his palette.

From the product description
About the Experience
Exploring art from different points of view is something well-suited to virtual reality. Seeing original paintings is a great way to start your exploration of an artist, but stepping into their shoes, seeing their inspirations, and experiencing what the world might look like through eyes makes the artist feel more real or at least more relatable.
The Night Cafe offers a recreation of the world of Vincent van Gogh, or at least expands on some of his most famous works so you can step inside of them. It's not the first app to do it — The Scream and Art Plunge are other great examples — but this expands on a few of his settings to create immersive environments that go beyond the original work.
Graphics and Sound
The graphics do a convincing job of looking like a painting. There's nothing photorealistic about it, but rather every single angle looks like it could be from a still canvas. You'll recognize elements from van Gogh paintings, but all tied together with brush strokes and the vivid palette he was known for.
Information Content
The Night Cafe isn't information dense by any means. It's not a documentary. It simply exists to provide an experience that would be very difficult to produce outside of virtual reality.
Navigation and Interactivity
Movement is basic. You can slide around or teleport as with most VR apps. Very few items are interactive, but you can walk around everything from all angles to see a colorful view.
Updates and Support
This app does not receive ongoing content or feature updates.
Summary
I enjoyed The Night Cafe. It's a fun way to step inside the world of van Gogh. It's pretty basic in features, but it accomplishes exactly what it set out to do. Considering it's free, there's no reason not to give it a try if you enjoy classical art.
Pros
Convincing and cohesive art style
Feels like van Gogh!
It's free
Cons
FREE!
Rating:
Release date:
3 Jun 2016
Number of locations:
1
Installation size:
200MB
Official Site:
Developer:
Publisher:
Supported headset(s):
Language(s):
Player mode(s):
Where to get it:
---