Smithsonian American Art Museum "Beyond the Walls"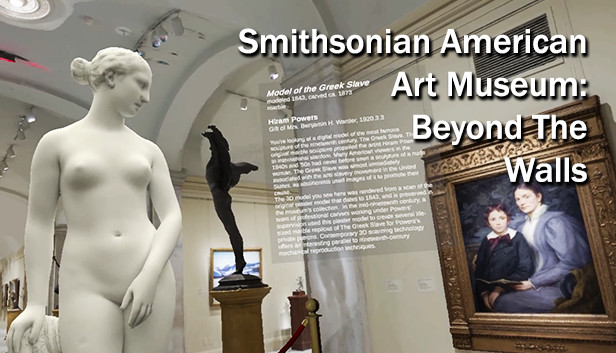 Go Beyond the Walls, a virtual reality experience that puts users directly in the museum's galleries of the Smithsonian American Art Museum! Beyond the Walls blends photoreal imagery of artworks from SAAM's collection with augmented elements to let users interact with and learn about the museum's collection using a headset and handheld controller.

From the product description
About the Experience
I love museum experiences! There are a number of them out there, but the best ones usually come from the real-world museums that hold the actual artwork. The Smithsonian American Art Museum is a great place to see a variety of modern and classical art. The real museum is in Washington, DC and holds a huge number of works. This experience lets you take in a dozen paintings, four works of sculpture, and a video art installation which includes a volumetric "meeting" with the artist.
Graphics and Sound
All the works, plus the building itself, are captured in high detail. You can get up close to see the texture in the materials and the details in the brush strokes. It's all quite realistic and feels like a real museum. I especially appreciated the wooden carved piece. There's such a warmth to the color and it comes out just lovely in VR.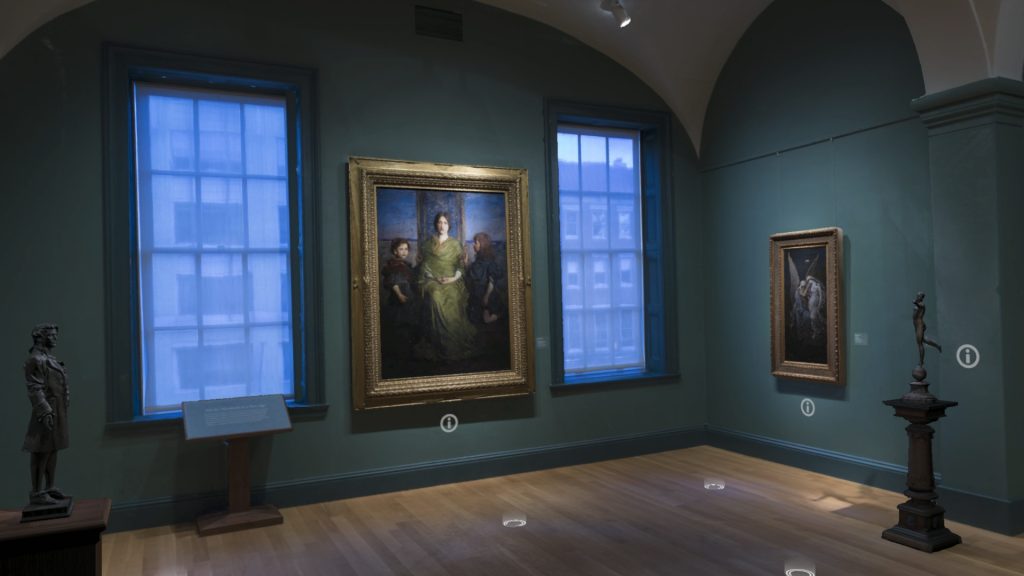 Information Content
Looking in the screenshots, you may have noticed small circles with the letter "i" inside. These are the information markers. You activate them to read details about the artist and work. I love reading these details at museums. Having them available in the app means you can read them, then hide them away. Take your time and you'll gain additional appreciation for the pieces. For the most part, these details aren't super extensive, but they're no less than a typical museum card. It can be nice when apps go the extra mile with more details, but it's not required.
Navigation and Interactivity
Navigation works in the typical VR fashion of physical walking or teleportation. Just point with your controller to choose a spot to jump to. There are also keep spots to stand on to activate additional video experiences for two of the works. It's a nice use of VR that transcends a normal visit.
The museum isn't a very large space to explore, but tantalizingly there's a long hallway visible with additional works of art. These are clearly a lower level of detail, yet they bothered to include them. Unfortunately, they block off the area so you can't see the items closer. I suspect they may have planned to open it up as an update, but this hasn't happened yet…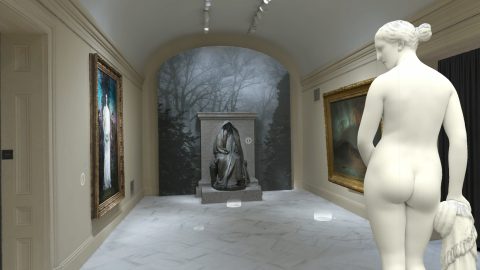 Updates and Support
The experience is pretty flawless. Other than the off-limits area, everything works nicely. I really hope they'll release additional updates at some point, but there's no sign that any active development continues.
Summary
I think they did a great job of making a small collection available for VR, and hope that this is just a prelude to eventual further content updates. The level of detail is great, and the selection is small but very well-done. I think it's so important to provide access to world-class artwork, but not everyone can get to a museum. Viewing photos in a book or online (even with great resources like Google Arts and Culture) just doesn't come close to standing in front of the works and seeing them life-sized. Perhaps with a few more items this would be worth a few dollars, or I could imagine taking donations somehow as museums often do. As a free app, it's a no-brainer. If you like to enjoy artwork, download this today!
Pros
Nicely curated collection
High quality scans (2d and 3d)
Good presentation
Cons
FREE!
Rating:
Release date:
7 Aug 2019
Installation size:
2GB
Official Site:
Developer:
Smithsonian American Art Museum, Intel Corporation, TwoFiveSix, Valis Studios, xRez Studios
Publisher:
Smithsonian American Art Museum
Supported headset(s):
Language(s):
Player mode(s):
Where to get it:
---