'7VR Wonders' review – Great idea but needs work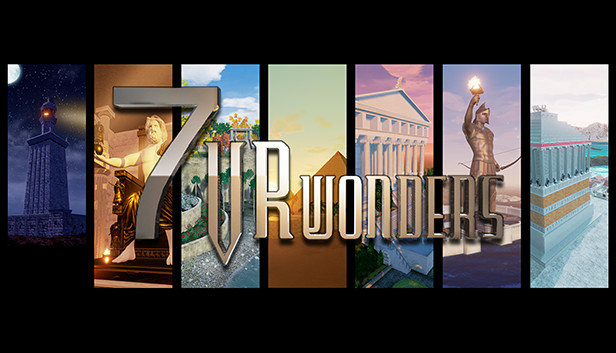 Have you ever imagined how it would be to explore the great wonders of the old world?
Travel in time to the ancient world, discover colossal wonders and be amazed by these man made structures lost in the past.

From the product description
I'm always looking for cool, unusual places to visit in VR. The more inaccessible, the better. I also love seeing historic sites brought to life. In my mind, the seven wonders of the ancient world are the ultimate places to see. There's something romantic, even poetic, about these great accomplishments from so long ago. Other than the Great Pyramid, these entries don't exist anymore, and one is questioned as to ever being real at all (looking at you Hanging Gardens…). Because of this, they've captured the imagination of countless explorers, writers, and dreamers throughout time. The list of wonders is:
Hanging Gardens of Babylon
Statue of Zeus
Mausoleum at Halicarnassus
The Great Pyramid of Giza
Colossus of Rhodes
Temple of Artemis
Lighthouse of Alexandria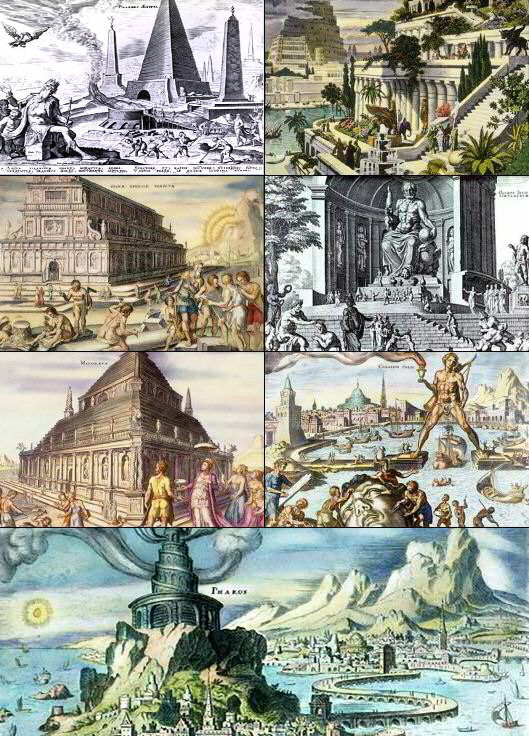 Being able to explore these constructions in virtual reality seems like a perfect concept. Read on to see how effectively it works.
About the Experience
When you launch the experience, you are in a lobby with panels for each wonder/location arranged in front of you. There is a control in front of you to switch to free-roam mode only, and another control to toggle narration. You select where you want to go, then after it loads, you begin the tour.
Unless you've switched to free-roam mode, tours take place on a virtual rail. You are pulled along on an invisible predefined path in various ways (ship, small boat, horse) as you look at the scenes around you. For example, in the Lighthouse of Alexandria, you are on a ship. You can move around the deck if you want, but you can't interact with anything.
Personally, I'm not a fan of being moved around in VR. There are times that it works ok, but it tends to make me feel queasy. This is definitely something to keep in mind if you're very sensitive.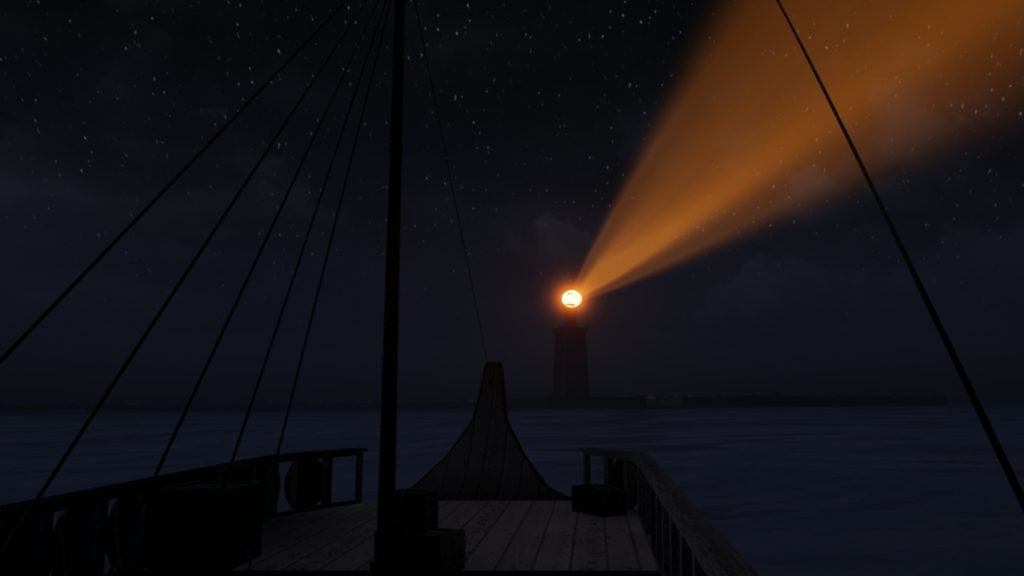 It's a similar experience with the Hanging Gardens of Babylon. For some reason, it's done as a boat ride, like something at an amusement park. It takes you through a walled garden with a water track leading down to a lake. Again, you can't control anything, even to speed up or slow down.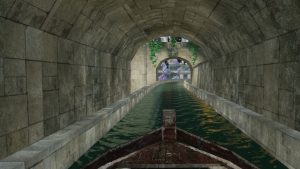 Visiting the Great Pyramid at Giza, you are on a horse. At least a camel would have been exotic! The desert is full of lots of trees, the pyramids, and a few other structures. Interestingly, this location also cycles from day to night which presents a very different look to it.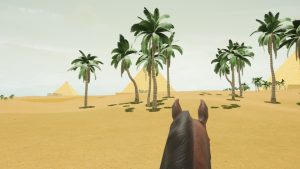 In the Pyramids, the Temple of Artemis, and some others, there are people walking around going about their business. There are only a few different models used, so you'll see the same people again and again. It makes for a slightly more interesting effect than just being wide open and empty.
If you switch to free-roam mode, you can visit any of the non-water-based locations such as the Statue of Zeus, the Mausoleum at Halicarnassus, the Great Pyramid of Giza, and the Temple of Artemis. You can use your controller to teleport around and look at the setting from more angles. It doesn't provide as much freedom as I'd expect though, with certain areas inaccessible. I'm sure this is based on where the developers spent the most time fleshing out the environment.
Each experience lasts around three minutes regardless of choosing tour or free-roam mode. In either mode, the same narration will play (if enabled in the main menu) as you follow the tour path or roam around.
Graphics
The graphics aren't high-end. Everything is a bit simplistic and certainly not photo-quality. That's not to say they are all ugly, but this isn't an experience that will make you suspend disbelief. If you are familiar with 3d games from the 90's, there's a similar vibe. Several of the areas like the lighthouse are overly dark too.
For those new to 3d graphics, there are two terms worth learning. Models are shapes that define an object. If you've ever seen wireframe images, you've seen a model. If you imagine the model as a chicken wire mesh, you need to cover it in paper and paint it to look like something. The painting or perhaps photograph that wraps around the model is called a texture and completes the object. For example, the model may be a sphere, while the texture makes it look like planet Earth.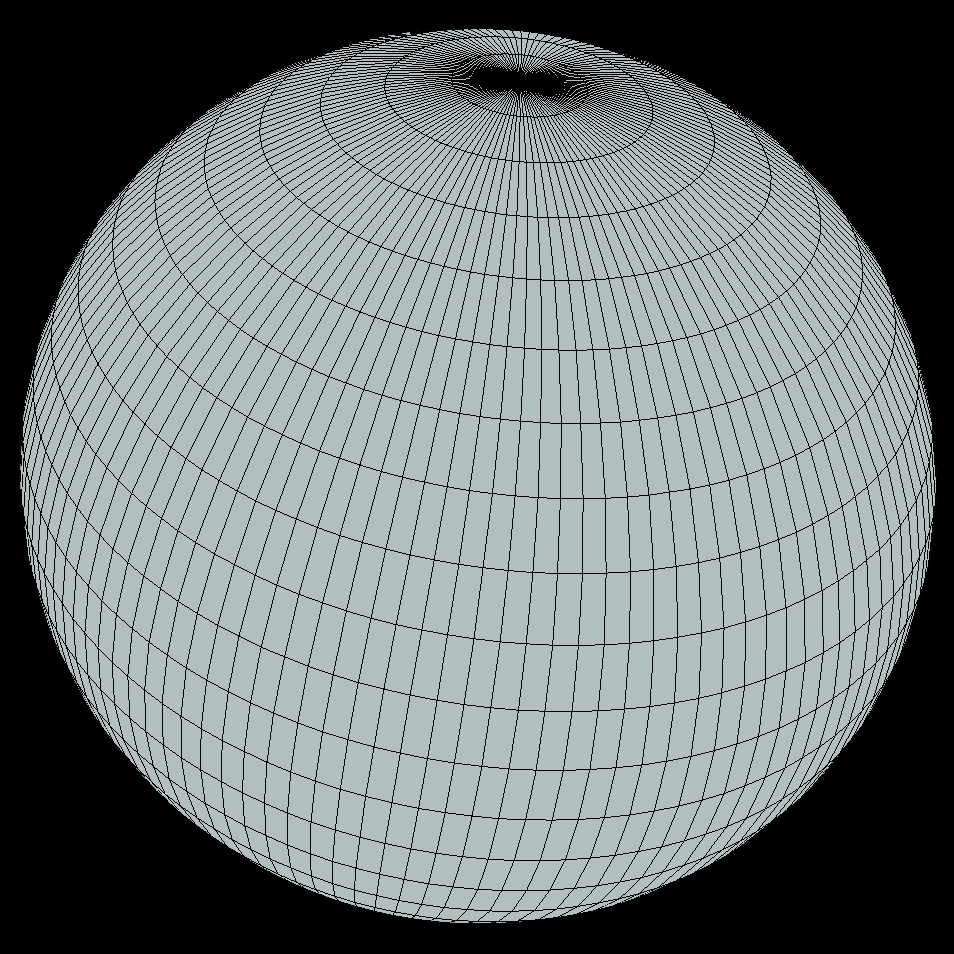 For an app like this, it's important to use high-quality textures for realism. Actual photos of stone or wood are often used as textures when creating fictional (or reconstructed) locations. The textures in 7VR Wonders are fairly primitive with little detail. There is also a lack of enough variation. Things have a sameness to them, and the ground is too uniform.
I don't want to disparage the developer though. It's a lot of work to create seven different environments. It's certainly no minor task to research the history and design the layouts. Unfortunately, it looks like they choose not to budget for more realistic assets (models and textures). Given the price of the app ($7.99 at time of publish) I had higher expectations.
Also, as mentioned, there are computer-generated citizens in certain wonders. They provide a little life to the environment, but since they are nearly identical and don't interact with each other or with you, they come across as a bit creepy. Many of them just randomly move around, moving back and forth.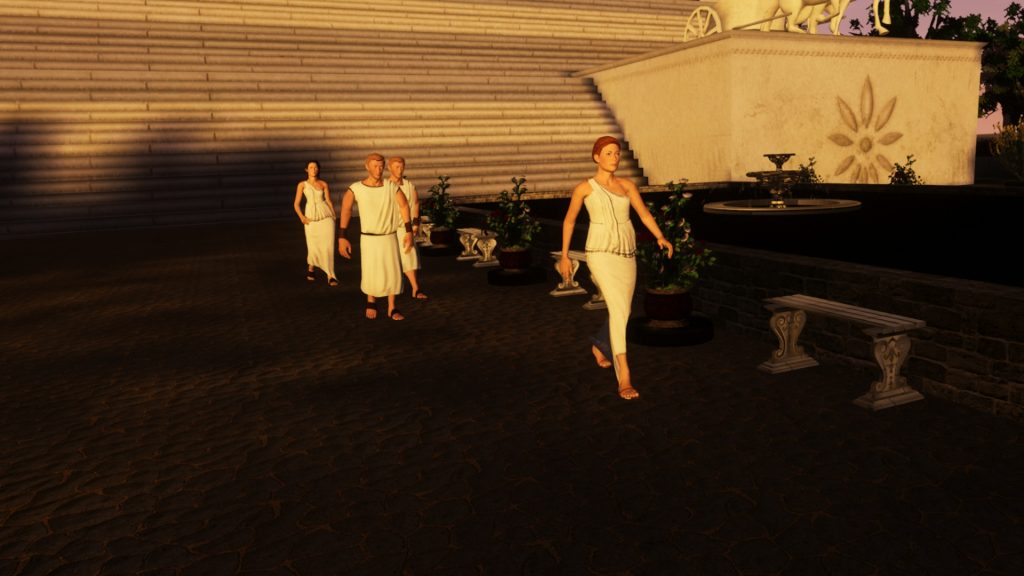 Information
The narration at each point is well-done and provides good historical context. The narrator speaks clearly and at a good pace. Unfortunately, the first time I tried the experience I didn't hear anything for some reason (a bug maybe?) and didn't even realize that it was narrated. Thankfully I tried it again and it was worth listening to.
Interactivity
There were no interactive elements that I came across. Even the general controls of the app are very simple. It's all designed around using one button on your controller. On the main menu, you simply gaze at what you want for a few seconds. No click required. In free-roam areas, you use the one button to teleport around. It's not possible to move other than physical movement and teleport.
You can't even choose to return to the main menu from the locations. Whether or not you are in free-roam mode, you are in the location for the three minutes. At the end it fades out and you are back at the menu. This was pretty unexpected as I assumed the "free" part meant I had more control!
Future Potential
There's no information indicating that this title is still in development. Updating the graphics and providing more explorable space in the free-roam areas would be welcomed, but I don't see that happening considering it was released in 2017 and hasn't had any updates.
Summary
Pros
Great topic
Separate experience for each wonder
Nice narration
Cons
Low quality environments
Not enough freedom in free-roam opportunities
High price given its age and lack of updates
In the end, it's hard to give this experience a very high recommendation. It's not without value, but I wouldn't recommend buying it unless it's on sale. I love the concept. This is the sort of experience VR is great for, but this just isn't a great implementation. Better 3d models and textures along with more control over movement would be nice. Hopefully someone will produce a more polished adaptation in the future.
Details
Rating:
Release date:
April 2, 2017
Number of locations:
7
Installation size:
3GB
Official Site:
Developer:
Publisher:
Supported headset(s):
Language(s):
Player mode(s):
Where to get it: