Expedition Nebraska: A Natural History VR Experience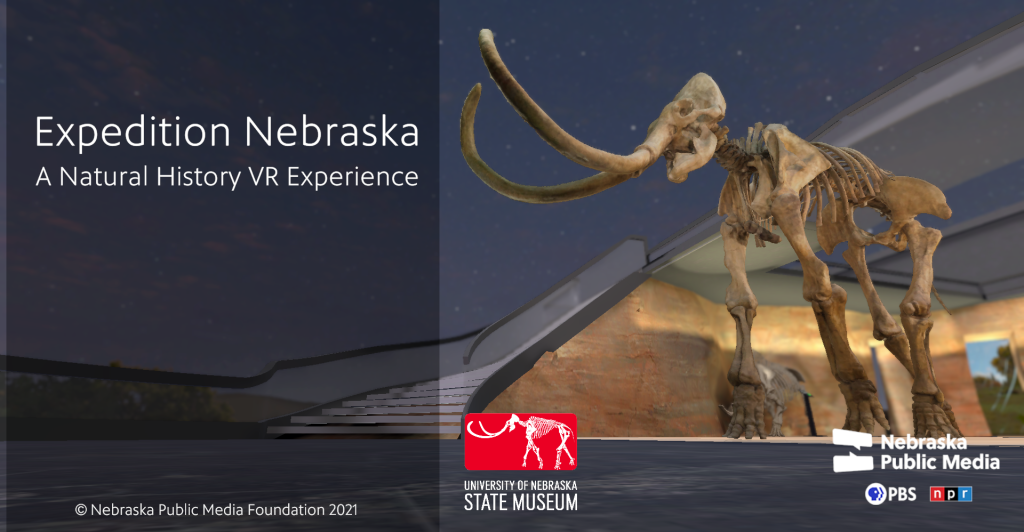 In collaboration with the University of Nebraska State Museum, Nebraska Public Media Labs presents Expedition Nebraska. This 3D interactive experience features two levels of exhibits about Nebraska's natural history, set in an open air courtyard amidst the Nebraska Sandhills.
"The Museum Builders" exhibit is set in the very first museum space, a room in the University's original building, University Hall, and tells the story of the State Museum's earliest days. Visitors can interact with artifacts present from the earliest days of the museum collection and learn more about the museum's founding.
"The Cave of Time" exhibit on the lower level is a simulation of a Dakota sandstone cave with seven portals allowing you to travel to seven ages of Nebraska prehistory via simulations that showcase different climates, landscapes and prehistoric animals.
Details
FREE!
Rating:
Not yet reviewed
Release date:
August 12, 2022
Installation size:
682MB
Official Site:
Developer:
Publisher:
Supported headset(s):
Language(s):
Player mode(s):
Where to get it:
---