Swim with Humpback Whales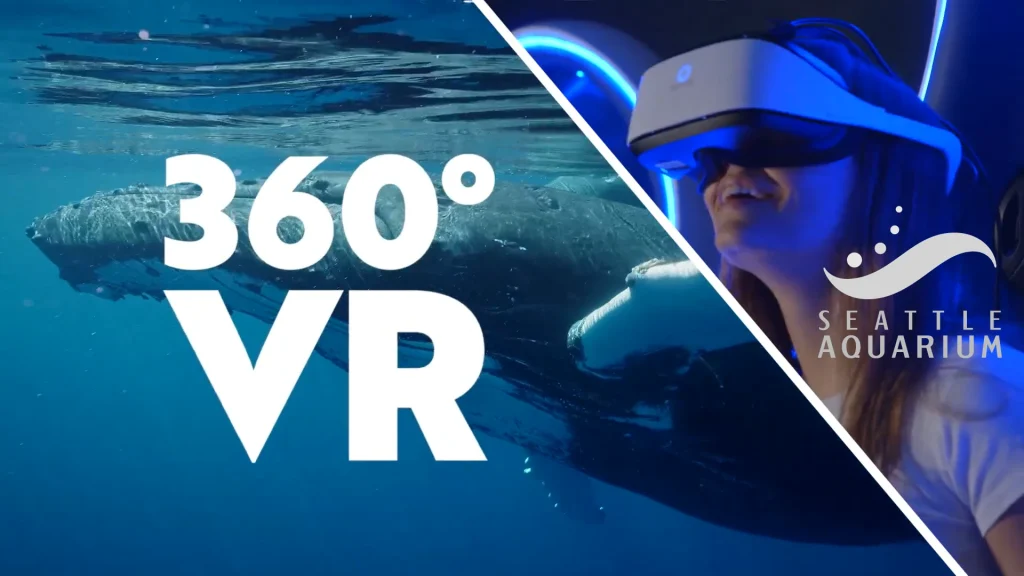 Be mesmerized by our new virtual reality experience! With state-of-the-art motion seats and VR dive goggles that provide a full 360° view, you'll feel like you're really below the surface, swimming alongside majestic humpback whales.
This immersive, six-minute experience, guided by a marine scientist who studies humpback whales, focuses on behavior patterns of mothers and their calves—and also features inspiring stories of recent humpback conservation efforts.
Check ticket availability when you arrive for your Aquarium visit! Space for these virtual reality experiences is limited to four people per session, with sessions offered every 15 minutes. Seats and goggles are fully cleaned between sessions.
Seattle Aquarium, ongoing, $7 (in addition to $25-30 admission)