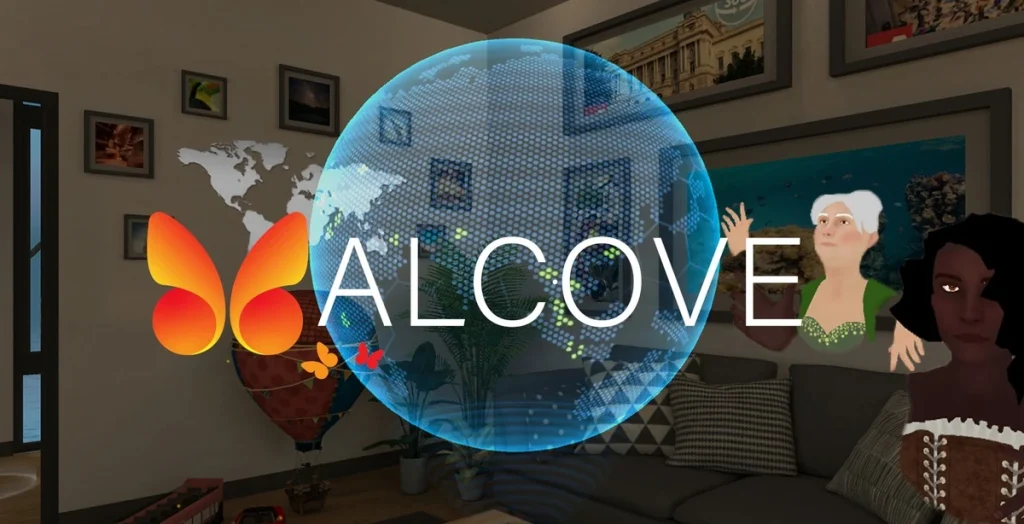 A portal to new worlds, a virtual home filled with endless experiences to discover and explore, a place to connect with loved ones. World travel, casual games, media customization, adventure, and relaxation.
Invite your friends and family, and travel together to new places to see the world – hundreds of virtual travels to all continents: take a city tour, a hot air balloon ride, a back-country road trip
Explore the depth of the ocean – go diving in the Great Barrier Reef of Australia, or swim with dolphins in the Pacific Ocean
Relax and practice meditation in nature – guided, or unguided
Listen to classical music
Play with your virtual pet
Play games, share photos, upload and watch your own videos – standard, and 360, and step into them together.
Alcove has something for everyone, no matter your age. Download Alcove and start exploring today!
Details
FREE!
Rating:
Not yet reviewed
Release date:
August 20, 2020
Number of locations:
10
Installation size:
757MB
Official Site:
Developer:
AARP Innovation Labs
Publisher:
AARP Innovation Labs
Supported headset(s):
Language(s):
Player mode(s):
Where to get it:
---